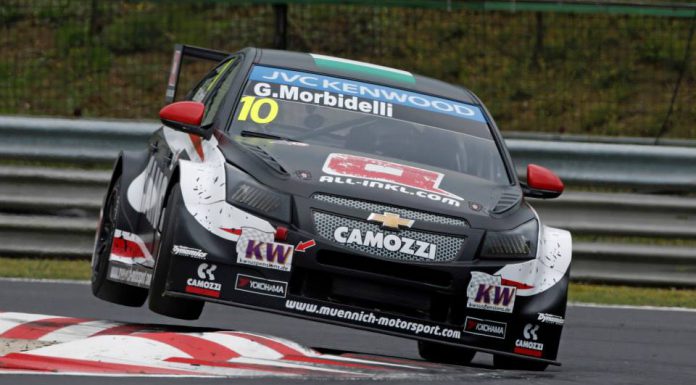 Chevrolet managed to break Citroen's winning streak in the FIA WTCC 2014 season during the sixth round in Hungary. The WTCC Race of Hungary took place at the famous Hungaroring circuit, well known by drivers as one of the hardest racetracks to overtake an opponent. Gianni Morbidelli took his first ever WTCC win by dominating Race 2 from start to finish in the Münnich Motorsport Chevrolet RML Cruze.
The round started with the normal 1-2 finish by Citroen, with Yvan Muller finishing first in Race 1 ahead of his teammate José María López who finished in second while Honda's Tiago Monteiro was third. When Morbidelli's Chevrolet Cruze pipped all three to the post in Race 2, he proved that the French carmaker was no longer invincible. This was the first time Citroen has been beaten since their arrival in the WTCC.
Nine-time World Rally Champion Sébastien Loeb was not spared either; a poor start in Race 1 saw him drop from third to seventh. Honda's Tiago Monteiro on the other hand did not move from Morbidelli's tail during Race 2 but he simply was not quick enough for the Chevy, he ended up finishing second. Chevrolet was not done with setting new rules as Frenchman Hugo Valente put the Campos Chevrolet RML Cruze in third place. This was the first time this season that the podium was without a Citroen driver.
Meanwhile, in the TC2T class it was business as usual with Liqui Moly Team BMW scoring a 1-2 finish with their cars and in both Race 1 and 2. Meanwhile, to entertain the 58,000 fans who attended the event over the two days, there was the 30th Shell Eco Marathon Europe which took place on the circuit too. The Hungarian team showcased their Megameter IV, this year marks the 30th anniversary of the Shell Eco Marathon in Europe.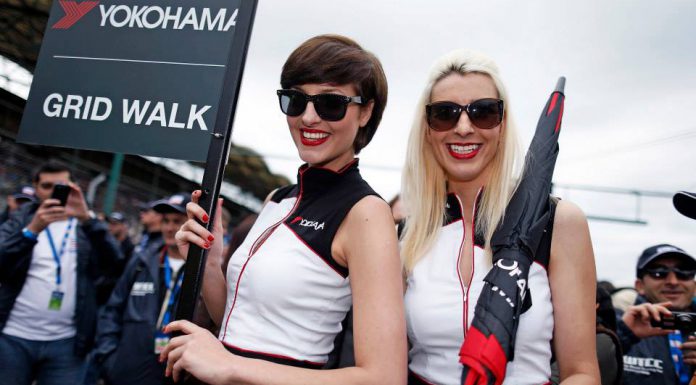 Quotes:
Gianni Morbidelli:
My victory may have looked easy from the outside, but I can tell you it wasn't. After my brake issues yesterday in practice, I never thought to be able to win here. I half expected to see the Citroën cars arrive in my rear-view mirrors at some point, but they didn't. Instead I had to fight hard to keep Tiago (Monteiro) at bay all 14 laps, but fortunately I had a near-perfect race and made no mistakes. Of course it also helped me that it is difficult to overtake here. I was faster in some corners and Tiago was a bit quicker on other parts of the track. I would like to dedicate this victory to the Münnich Motorsport team, as they have worked very, very hard to get where we are today.
Tiago Monteiro:
I pushed Gianni (Morbidelli) hard throughout the entire race but he didn't make any mistakes. Only on the last lap did he brake a bit late going into the chicane, we touched but I lifted as I didn't want to pass him like that. This then allowed Hugo (Valente) to close in on us, but in the end all was well.
The Slovakia Ring will be the next stop on May 11 for the 7th and 8th rounds.