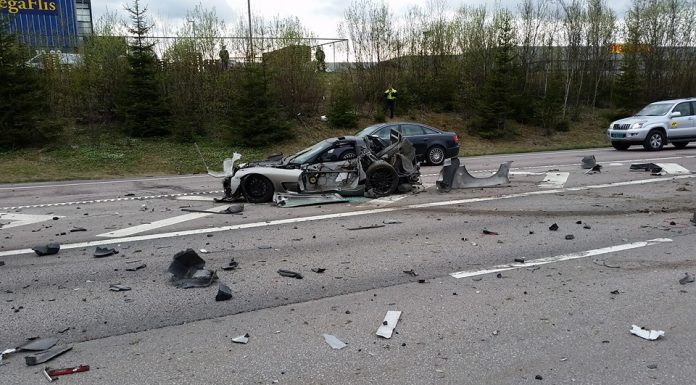 Seeing either a Corvette or a Dodge Ram in Europe is quite a rare sight. Although a few were officially imported, us Europeans tend to shun them in favour of European or Japanese alternatives. The US automotive industry (with the notable exception of Ford) has never sold in huge numbers.
Imagine our surprise when we heard about a crash which involved both a Corvette and a Dodge Ram. The crash happened just outside of Oslo on a stretch of the E6 highway. We are told that the driver of the Corvette lost control at high speed, hit the barrier on the left side of the carriageway which then sent him across to a ditch on the right.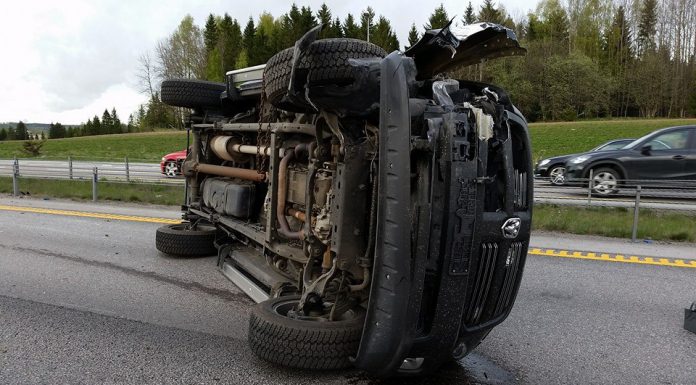 The car then jumped up and over to the lane and then flew several meters out of the ditch, hitting an oncoming Audi A4 in the side. The A4 then crashed into a Dodge Ram pickup truck which hit the rear of the car, driving over it and landing on its side.
The wreckage caused by the accident was complex and resulted in major damage. The highway remained closed for quite a while causing massive delays. Luckily, no serious injuries were reported, aside from the Corvette driver suffering cuts to the head, one of the two occupants of the Dodge also suffered a minor fracture to the back.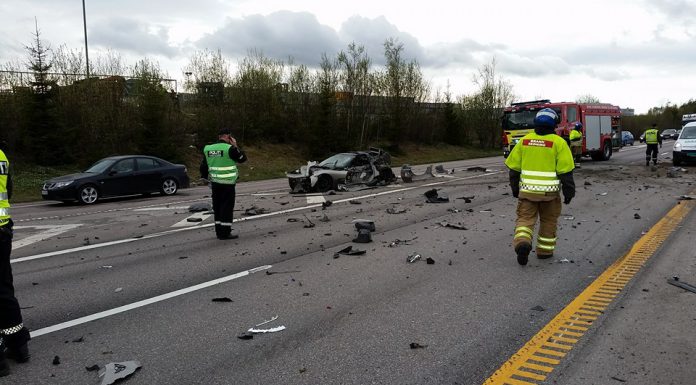 [via Daglig leder]