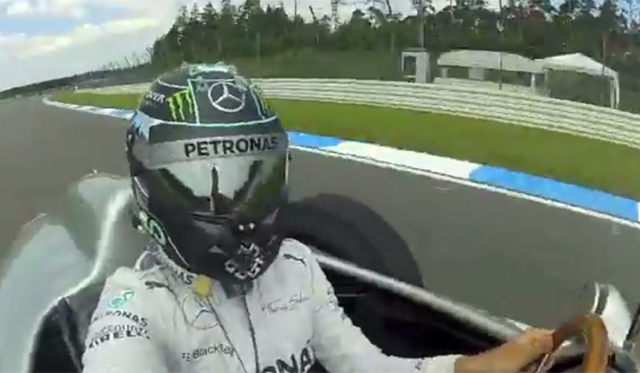 Think you're cool taking a selfie while driving your car? Well, Nico Rosberg is even cooler recently filming himself driving a classic Mercedes-Benz W196 Silver Arrow!
[youtube]https://www.youtube.com/watch?v=OyGBXtTuIxE#t=36[/youtube]
If our suspicions are correct, the short video was filmed at Hockenheim and throughout, shows Rosberg pointing the camera towards himself even while taking some gentle corners in the car.
Now this is how you take a selfie or in this case, a selfie video!