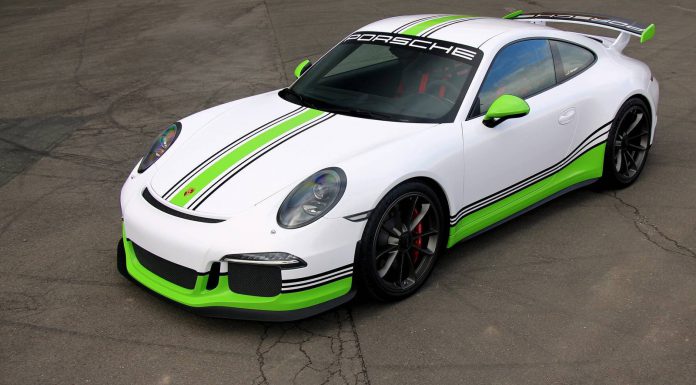 The expert crew at Fostla.de wrapping specialists, recently finished work on a 2014 Porsche 911 GT3. While the latest generation 911 GT3 is in the midst of a recall, this wrap does bring a nice bit of flair to the potent German sports car which should hit the roads again in the coming months following the fitment of new engines.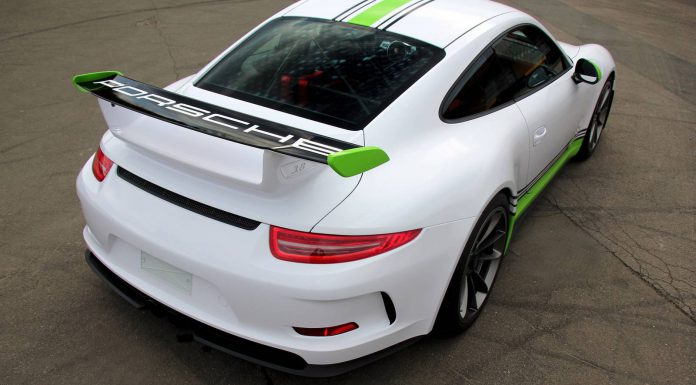 This wrap has clearly been inspired by motorsport with it including a host of lime green elements combined with black pinstripping. The wrap features a prominent racing stripe down the centre of the car, a wrapped front bumper, side skirts, wing mirrors and rear wing end plates.
Let us know what you think of the final result below!