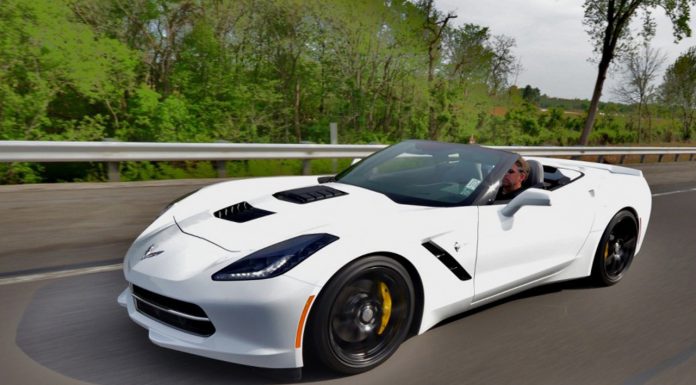 Just after revealing some preliminary details about its brand new supercharged 2014 Chevrolet Corvette Stingray Convertible, Callaway has revealed more details about the car and its powertrain.
Importantly, it is slightly different to the Callaway SC610 from earlier this year. This particular white Callaway Corvette Stingray has seen an increase in power of 10 hp up to a Corvette Z06 rivalling 620 hp while torque has also been increased from the SC610's 556 lb-ft up to more than 600 lb-ft. These figures have yet to be verified but once testing is completed at the end of this month, we'll know for sure just how powerful the car is.
Helping to achieve the dramatic power increase over the standard 460 hp of the C7 Corvette Stingray's LT1 6.2-liter V8, Callaway have fitted a massive supercharger along with a three-element intercooler as well as a tweaked exhaust which is now less restrictive.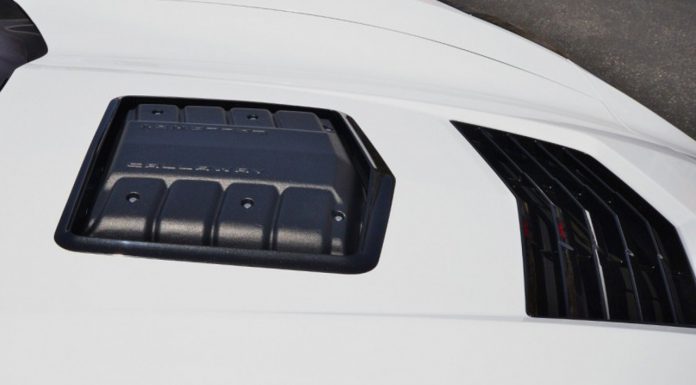 From a visual standpoint, the white Callaway Corvette Stingray Convertible previewed here looks largely stock. However, in C6 ZR1 style, the supercharger can be seen poking out of the bonnet. This doesn't just add to the aesthetics of the car but also helps cool the supercharger cooler.
The entire package starts at $22,995 and is available for the coupe as well. Of course, you'll have to add on a minimum of $53,000 for the actual Corvette.