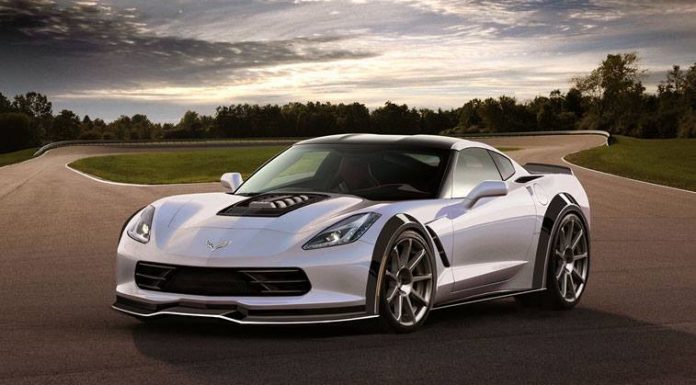 Last year, Corvette tuning specialists Callaway released a single teaser shot showcasing the supercharger kit the firm was working on for the C7 Corvette Stingray. Well, last month, the company's tuning kit for the new Corvette was released with it being dubbed the SC610.
As you may have guessed, the 610 in the name refers to how much power the new kit delivers. This additional power comes thanks to an Eaton supercharger, new intercooler, high-flow intake and stainless steel sports exhaust and joining the 610 hp at 6,400 rpm is an impressive 556 lb-ft of torque at a relatively low 4,500 rpm. To put this into perspective, that is 155 hp more than the standard naturally aspirated 6.2-liter V8 powered C7 Corvette and 96 lb-ft of additional torque.
Standard 2014 Chevrolet Corvette Stingray

As a result of this additional power, the 2014 Callaway SC610 Corvette is said to sprint to 96 km/h in a mere 3.4 seconds and complete the quarter mile in 11 seconds flat at 125 mph while being capable of pulling 1.05 lateral g.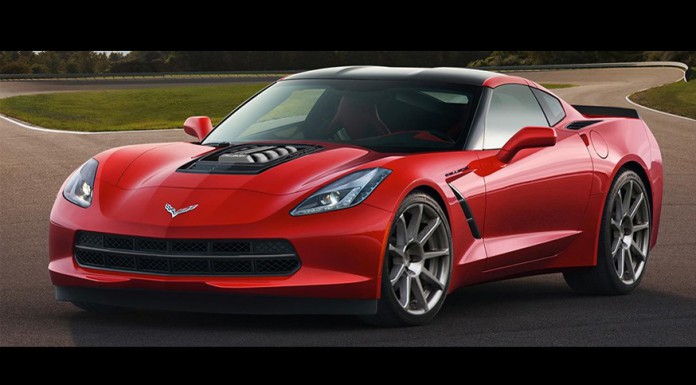 In addition to the engine modifications, the new Callaway SC610 Corvette features a host of visual and aerodynamic improvements. Some new equipment that comes standard includes Callaway badging, door sill panels, floor mats, dash plaque, key fob as well as a 3 year, 36,000 mile limited warranty. As for some of the optional equipment, we have nine-spoke wheel and Michelin tyre package, coilover suspension with double adjustable dampers, short throw shifter, Le Mans GT brake package, carbon body package, splitter, rear spoiler and rocker panels. All of these options will be available from spring this year.
Most intriguingly, it can also be confirmed that the 2014 Callaway AeroWagon based on the C7 Corvette will be available with this supercharged engine.