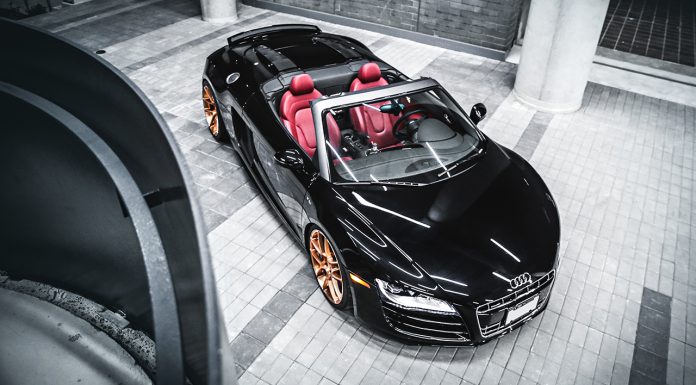 Our friends at Marcel Lech Photography have once again captured a stunning supercar in all its glory. There's nothing better than a clean Audi R8 on stylish ADV.1 wheels. This colour combo is very eye-catching too.
The Audi R8 Spyder is an incredible vehicle as it is, outfitted with Audi's mid-engine Quattro V10, pushing out 525 hp. But this Vancouver R8 is immaculate in every way.
Throw on a set of gold ADV.1's on a black R8 and you get visual imagery that is like no other. The gold-on-black colour combo really makes this Audi not only clean, but tastefully modded.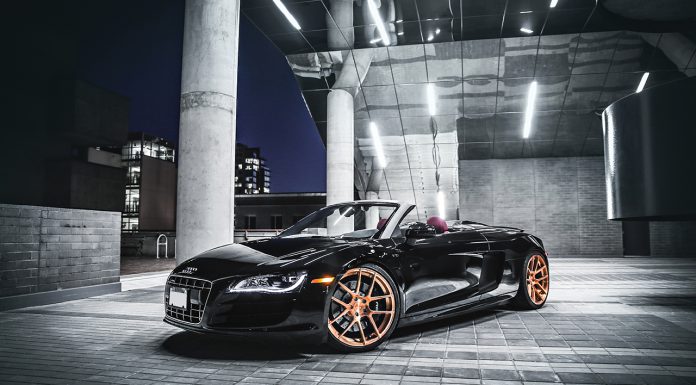 From above, this R8 looks even more stunning with its red leather interior. Mated with a 6-speed manual gearbox, this R8 would be an incredible car to drive.