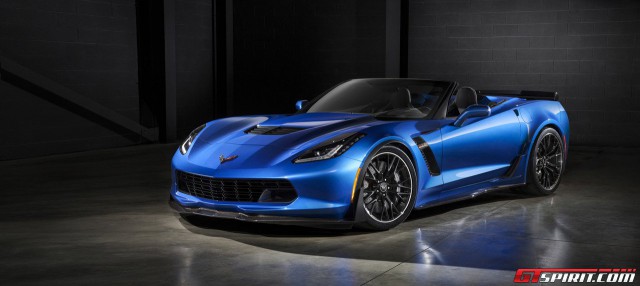 Whether we automotive enthusiasts like it or not, manual transmissions are slowly being phased out. Ferrari for example, doesn't offer a single model available with a stick shift and it is the same with Lamborghini, McLaren and range-topping Porsche 911s. Despite this, the 2014 Chevrolet Corvette Stingray is managing to sell quite well with the seven-speed manual transmission.
As a matter of fact, Chevrolet has revealed that since the car hit the market last year, 40 per cent of buyers have been opting for the good 'ole manual. To put that into perspective, in the final years of Lamborghini Gallardo sales, it is believed that only around 5 per cent of units were being ordered in manual guise despite the alternative e-gear transmission being far from perfect.
2015 Chevrolet Corvette Z06 Convertible

Alongside confirming that 40 per cent of C7 Corvette buyers are opting for the manual 'box, General Motors revealed that an impressive 55 per cent are ordering the optional Z51 Performance Package. This pack includes some new aero pieces, upgraded brakes, an electronic limited-slip differential, performance suspension and new wheels and painted brake calipers.
Since the car launched early last year, just shy of 20,000 C7 Corvette Stingrays have been sold with Chevrolet spokesman Monte Doran saying that the sports car is in "short supply".
[Via Edmunds]