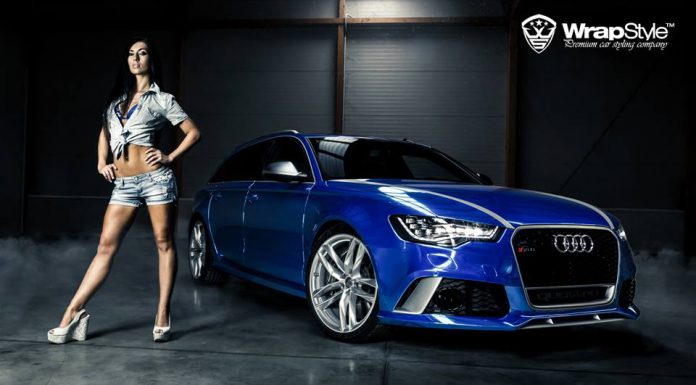 Czech Republic wrap specialists WrapStyle recently finished work turning a regular 2014 Audi RS6 Avant into a true head turner thanks to a unique chrome blue and silver wrap.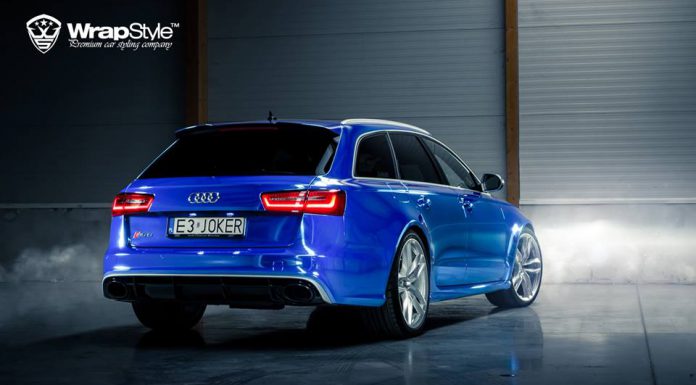 As these images show, the majority of the German super estate has been wrapped in a bright shade of chrome blue. However, in order to make the car a little bit more subtle and appealing, select components feature silver wrapping such as two stripes on the hood, the front grille surround, front splitter, two front air intake inlets, the wing mirrors and rear diffuser edging.
Under the hood, this Audi RS6 has also received some rather serious modifications with it now delivering a potent 750 hp. By comparison, the standard RS6 delivers a still very impressive 553 hp and 516 lb-ft of torque thanks to its 4.0-liter twin-turbocharged V8 engine. Interestingly, this is actually less horsepower than the C6 generation RS6 which delivered 571 hp thanks to its Lamborghini Gallardo derived twin-turbocharged 5.0-liter V10.
Photos by Cypo Design