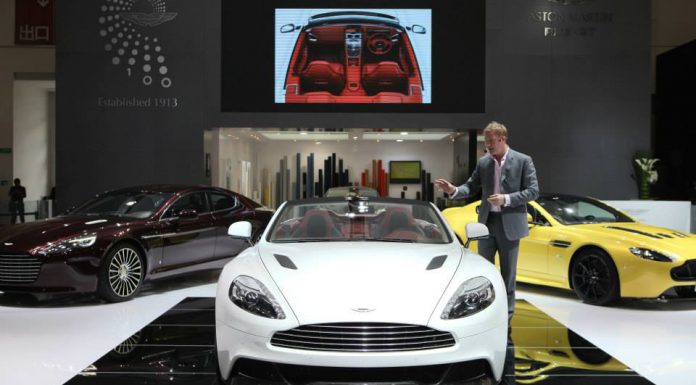 Just after announcing its financial results for 2013, Aston Martin has revealed that it is currently in the process of working on a brand new sports car platform to replace the outdated VH platform in use since the first-generation Aston Martin DB9 way back in 2004. Since then, every other Aston Martin sports car has used the platform with it only receiving minor tweaks since its introduction.
The development of a new sports car platform comes part of the largest investment program in Aston Martin's 101-year history which will be implemented in the next few years. The new sports car platform will be utilised in the British firm's next-generation line-up of sports cars which we can only assume will also include a next-generation Aston Martin V8 Vantage.
The implementation of the new investment program will also bring to fruition Aston Martin's collaboration with AMG who are supplying engines as well as the electronic architecture for the British firm, it is hoped that the firm's "next generation of sports cars [are] at the forefront of design, performance and technology".
"The strategic partnership with Daimler AG will bring with it cutting edge electrical and electronic expertise, and the shared development of world-class bespoke V8 powertrains," said Aston Martin chief financial officer Hanno Kirner.