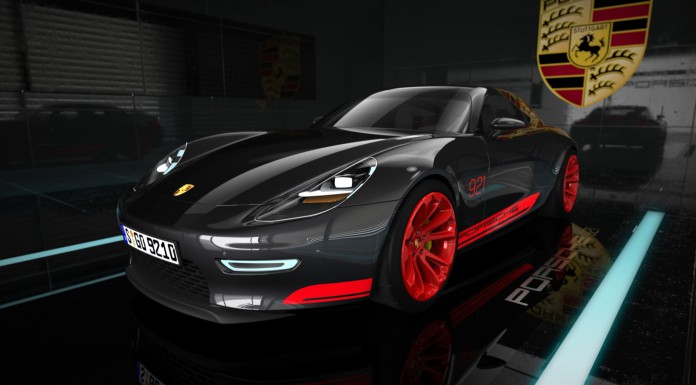 The Porsche 928 is a real classic. While its styling certainly isn't universally loved (very few cars ever produced are), the 928 still remains quite popular among Porsche enthusiasts. In order to envisage just what a modern-day interpretation of the 928 could be like, French designer Anthony Colard has created the following concept.
Dubbed the Porsche 921 Vision Concept, the concept clearly incorporates a familiar Porsche design but flips it on its head. At the rear, the 921 Vision Concept featured taillights inspired by those used on the current 991 generation 911 but have also drawn on inspiration from the original Porsche 928. Elsewhere, the 921 Vision Concept features a stunning front fascia including large headlights quite different from those currently used by Porsche in its 911.
When discussing the concept, Colard said, "Simple but efficient, the idea is to bring back the 928 model to the current line-up at Porsche. Keeping true to the original four-seater aluminium body design, the car has a slick and simple bodywork without any fancy speed activated wing or things like that. It stays clean and true to its origins.
"The front end is very tidy and designed with very few lines, the volumes yet express strength and refinement with precise detailing in the lamps to show the technological quality of the car.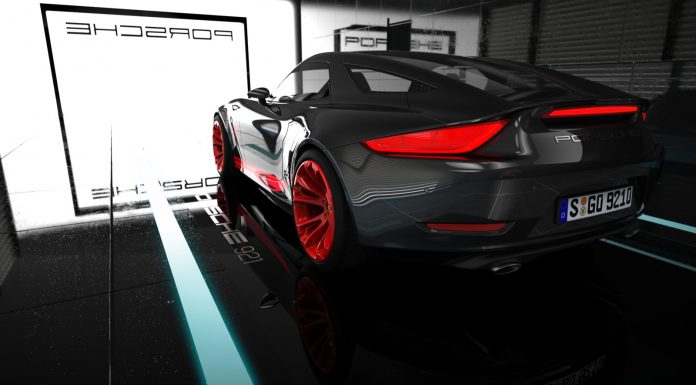 "The rear echoes back to the original 928 design with its very specific glasshouse, here now with a floating A-pillar to emphasize the curvature and continuity between windshield and side windows. The tail shows its Porsche DNA by mixing the original 928 recessed lamp design with the new Porsche 991 lamps. The lower valance stays simple, integrating in orderly fashion the number plate and reflectors above a double exhaust diffuser," he concluded.
[Via Anthony Colard]