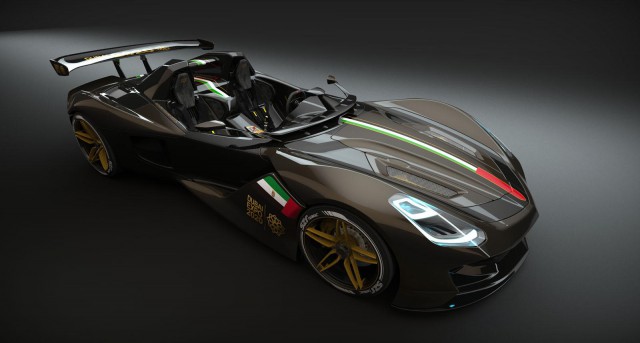 If the latest reports are to be believed, Dubai could have its very own KTM X-Bow and BAC Mono competitor in the form of the Dubai Roadster. Previewed in the following three renderings, details about the Roadster remain scarce but from a visual standpoint, it certainly looks the part.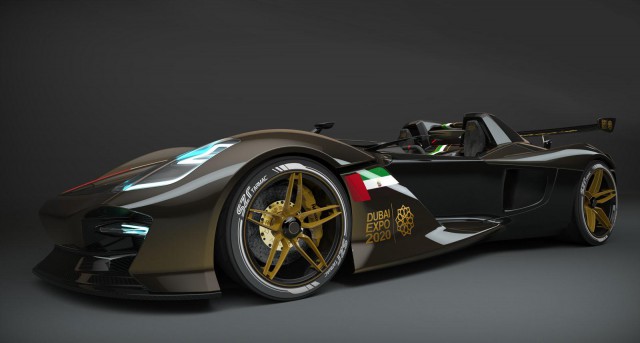 Just like the X-Bow and Mono in that it doesn't feature proper doors, a windscreen or roof, the Dubai Roadster certainly has some of the fundamental boxes ticked. From a design standpoint, it looks unlike anything else on the road and that is meant as a compliment. Featuring a dark brown paint job, a massive rear wing, extremely wide and low stance as well as an impressively equipped cabin, the car could debut at the Dubai Motor Show 2015.
While the design of the Roadster is impressive, its powertrain could prove much more important. With the car pinned to tip less than 750 kg and fitted with a large V8 engine delivering 400 hp, the Dubai Roadster could definitely be capable of acceleration to rip your face off.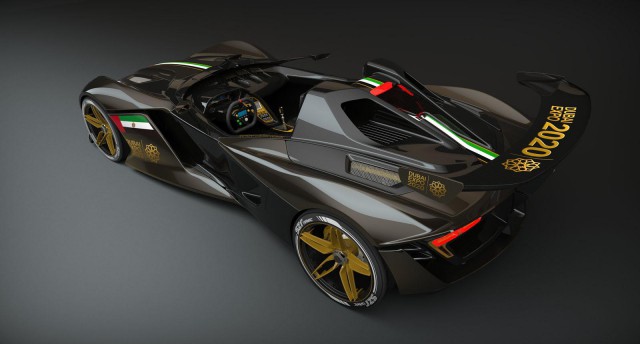 In typically UAE style, the Dubai Roadster portrayed in these images features a host of golden components including the wheels, Dubai Expo 2020 livery and interior trim.