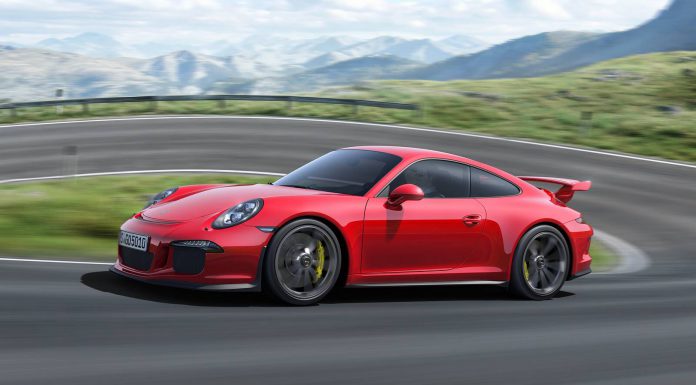 Earlier this month, it was confirmed that Porsche would begin production of the new Porsche 911 GT3 engines today (April 22nd). Alongside this confirmation, it was announced that those affected by the recall would receive an extra 12 months warranty with owner's also receiving personal compensation for them being unable to drive their GT3s.
Now a member from the Rennlist forums who actually ordered a 2014 Porsche 911 GT3 which was originally pinned in for an April 15th delivery, has suggested that Porsche will pay owners $2000 a month from the original delivery date until the car is actually delivered. It is currently unclear if such compensation will also be passed on to those owners who already had their new GT3s delivered, but have had to park them for the past few months. It is likely that they will but this could vary on a case to case basis.
Understandably however, many owners still aren't happy that their cars have been recalled and that the discovery of the problem and development of a fix has taken quite a while. As a result, at least one owner is thinking about Porsche repurchasing their car.
When the recall was initially announced, owners of the 2014 Porsche 911 GT3 were told not to drive their cars while deliveries were also halted. Then, owners received letters from Porsche stating that the damage was caused by a loosened piston rod screw connection which damaged the crankcase.
[Via Rennlist]