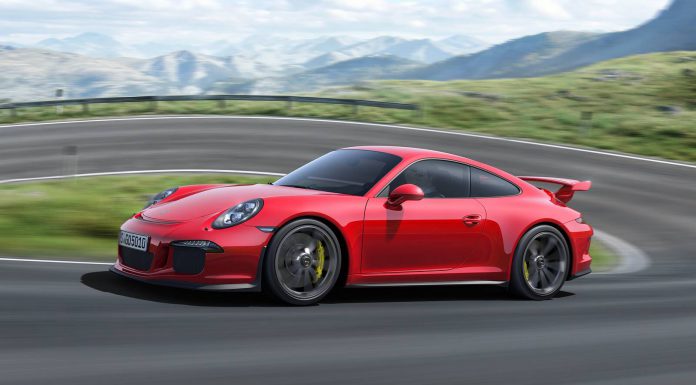 A few weeks ago, confirmation came that all 785 2014 Porsche 911 GT3s delivered worldwide would receive brand new engines as part of a recall sparked by two fires in Europe. Now Porsche has confirmed that it will begin production of the new engine on April 22 before the engines are distributed worldwide to be installed by local Porsche dealerships.
When the recall was initially announced, owners of the 2014 Porsche 911 GT3 were told not to drive their cars while deliveries were also halted. Then, owners received letters from Porsche stating that the damage was caused by a loosened piston rod screw connection which damaged the crankcase.
Development of the new engine has been ongoing for the past few weeks and production of them won't commence until Porsche is absolutely confident that the problems will not resurface.
In addition to providing the new engines and installation for free, Porsche has announced that it will provide an extra 12 month factory warranty for all effected 911 GT3 owners commencing once their current warranties run out. Furthermore, Porsche has confirmed that a special GT3 concierge will reach out to affected owners who haven't been able to drive their GT3s regarding compensation.
As a reminder, the 2014 Porsche 911 GT3 features a 3.8-liter flat-six engine developing 475 hp at 8,250 rpm mated to a double-clutch PDK transmission.