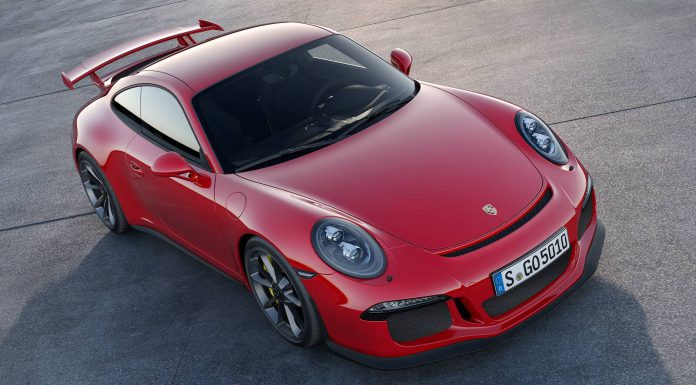 Following on from recent reports that the Porsche had discovered the problem which caused two 911 GT3s in Europe to be destroyed by fire, it can be confirmed that Porsche will replace all the engines of all 785 GT3s delivered thus far!
When the recall was initially announced, owners of the 2014 Porsche 911 GT3 were told not to drive their cars while deliveries were also halted. According to owners of the new 911 GT3 who have received letters regarding the recall, Porsche says the damage was caused by a loosened piston rod screw connection which damaged the crankcase.
While discussing the recall, Porsche spokesman Nick Twork said, "We are in the process of validating the revised part. We will be replacing the engines in each of the 911 GT3s that have been built thus far."
Owners of the latest generation GT3 have already been notified by dealers of the news and the new engines will feature optimised piston rod screw connections.
Porsche is still in the process of testing the engines so dealerships are yet to receive the new engines. However when they do, it will take about a full day to replace the engine of each 991 GT3.
As a reminder, the 2014 Porsche 911 GT3 features a 3.8-liter flat-six engine developing 475 hp at 8,250 rpm mated to a double-clutch PDK transmission.