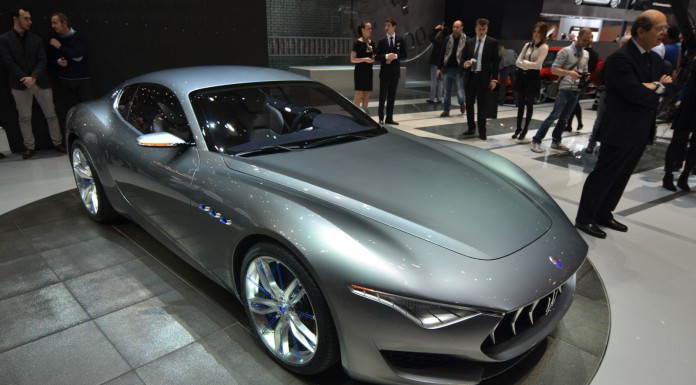 Thanks to rising demand and sales for Maseratis, sources close to the Italian firm have revealed that the manufacturer is edging ever closer to confirming the stunning Maserati Alfieri concept from Geneva for production.
This year is promising to be even more successful than last year for Maserati with advanced sales almost tripling for 2014 over all deliveries in 2013. More specifically, Maserati is receiving about 3,500 orders every month which by the end of 2014, could equate to around 42,000 cars. By comparison, the Italian marque delivered 15,400 cars last year.
Fiat CEO Sergio Marchionne is said to be preparing to reveal a new business plan for Fiat Chrysler Automobiles in May and it is a strong possibility that a new sports car based on the Alfieri concept and to rival the Porsche 911 and Jaguar F-Type will be a part of that plan.
Earlier this year it was confirmed that Maserati could begin production of the Alfieri within two years and after production of the Levante SUV kicks off next year.
Based on the Maserati GranTurismo MC Stradale, the Alfieri concept features a 24 cm shorter wheelbase and measures 4,590 mm long with a 2,700 mm wheelbase, 1,930 mm wide and 1,280 mm high. Under this sleek body is a 4.7-liter naturally aspirated V8 engine developing 460 hp at 7,000 rpm and 520 Nm of torque at 4,750 rpm.
[Via Automotive News]