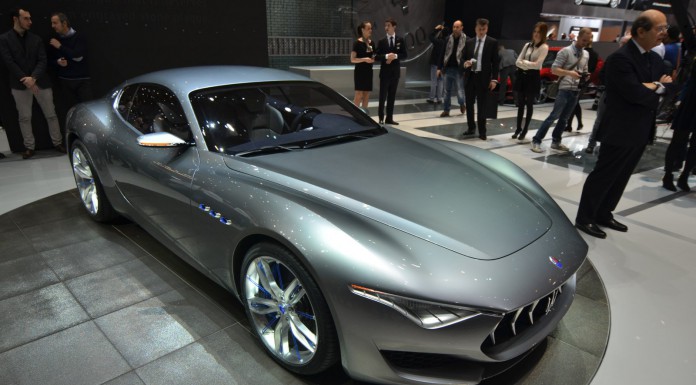 Released at the Geneva Motor Show 2014, the Maserati Alfieri has been designed to rival the Jaguar F-Type and so far, it looks the goods. However, the Italian marque has yet to confirm or deny if the Alfieri will actually make it to the production line but it seems like Chrysler CEO Sergio Marchionne is keen to see it hit the roads.
While speaking with Reuters at Geneva, Marchionne revealed that production of the Alfieri "could start in 24-28 months" with "the platforms and motors [being] there". Importantly, if the Maserati Alfieri does hit the roads sooner rather than later, it will help Maserati achieve its goal of reaching and eventually exceeding 50,000 annual sales.
Last year proved to be an extremely successful one for the automaker with orders and deliveries of the updated Quattroporte and smaller Ghibli exceeding expectations. With the Maserati Levante SUV set to hit the production line next year, Maserati could conceivably become a true competitor to Porsche.
Based on the Maserati GranTurismo MC Stradale, the Alfieri features a 24 cm shorter wheelbase and measures 4,590 mm long with a 2,700 mm wheelbase, 1,930 mm wide and 1,280 mm high. Under this sleek body is a 4.7-liter naturally aspirated V8 engine developing 460 hp at 7,000 rpm and 520 Nm of torque at 4,750 rpm.
[Via Reuters]