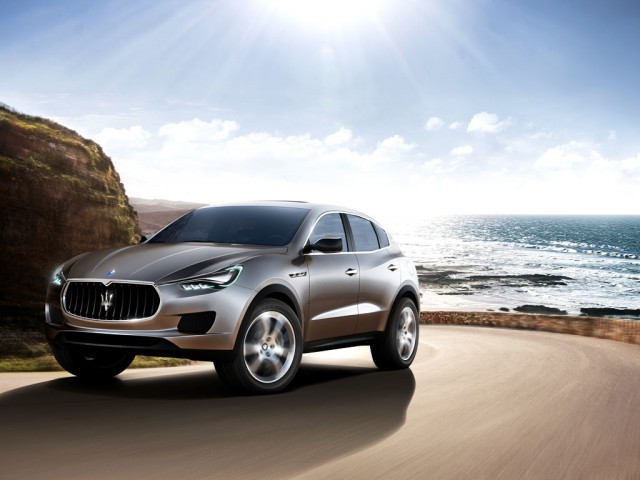 Not long after it emerged that the upcoming Maserati Levante SUV won't be based on Jeep's platform after all, Maserati has confirmed while speaking at Geneva that production of the Levante will begin next year.
Production will take place at the company's Mirafiori plant in Northern Italy according to the firm's chief executive. Sergio Marchionne expanded upon this saying, "We are getting Mirafiori ready for production (of the Maserati SUV). The first bodies are expected for 2015."
Prior to recent developments, Maserati had confirmed that the Levante SUV would be produced in the U.S. alongside the Jeep Grand Cherokee and Dodge Durango. However, it is good to know that the high-end SUV will be produced in its home country.
Last year, speculation emerged suggesting that the Levante will receive the new 525 hp V8 twin-turbo engine from the Quattroporte when it reportedly goes on sale in 2015. This could then be accompanied by other less powerful unit options among them being the 3.0 liter twin-turbo V6 from the Ghibli, a diesel V6 and probably the new V8 diesel from Fiat.
The Maserati Levante is expected to compete with the likes of the Porsche Cayenne, Range Rover Sport and BMW X5. It should also help Maserati achieve its goal of reaching 50,000 annual sales alongside the new Ghibli and facelifted Quattroporte.
[Via Reuters]