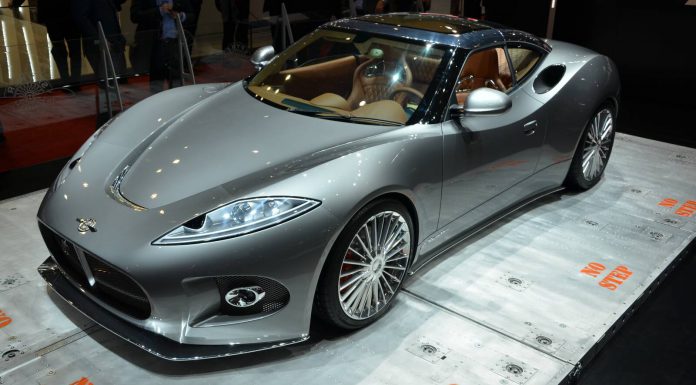 While Spyker may have been recently forced to begin selling bonds to put the stunning B6 Venator into production, it can now be confirmed that the sports car has been given the green light for the road and that production will begin early next year.
Alongside this confirmation, Spyker Chief Commercial Officer John Walton confirmed to Bold Ride that the Spyker B6 Venator Coupe should cost about $135,000 in the United States while the convertible variant will likely come with a $10k premium.
While Spyker is known for creating sports cars inspired by a simpler time where less focus was put on in-car entertainment, Walton did confirm a new system is being developed for the road-going B6 Venator saying, "In terms of the in-car entertainment system- the satellite navigation, we're currently working to come up with quite a special program, all encompassing. In Spyker tradition we haven't really offered something of that nature.
"I think it's important these days that customers have that…integrated phone, touchscreen, satellite navigation, etc., etc…so all of these things will be new to Spyker."
Alongside this confirmation, Spyker also revealed its plans to eventually have a three-car lineup with the B6 Venator as the entry-level car. It is proposing to launch a brand new C8 Aileron as well as a new SUV in the coming years.
It is hoped a new Spyker C8 Aileron will arrive next year while the SUV will come further down the road.
[Via Bold Ride]