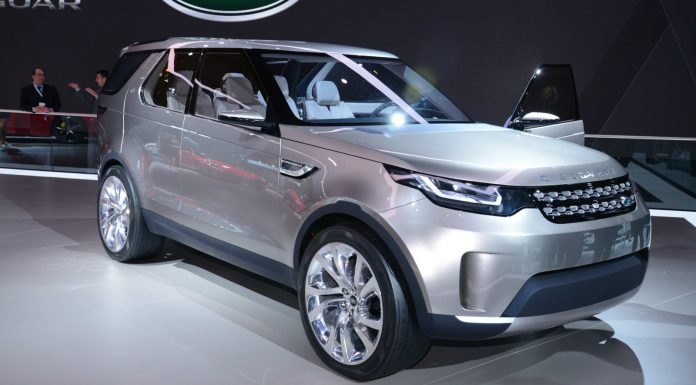 Land Rover's big release for the New York Auto Show 2014 is the Land Rover Discovery Vision Concept! Not only does this concept preview a new platform for the Land Rover Discovery, it is also believed that the Freelander will become an off-shoot of this new platform. The photos below are live from the New York show floor!
From a visual perspective, the Land Rover Discovery Vision Concept clearly takes design inspiration from the most recent-generation Range Rover. This is most obvious in its new headlights and taillights. But overall, the Vision Concept is all new. It is notably smaller than a Range Rover, features doors with invisible handles, aggressively styled C-pillars, slimlined wing mirrors and a luxurious five-seat layout.
It features the transparent hood technology that has been doing the viral circuits on the internet recently. It also features Remote Control Drive which does exactly what the name suggests and allows you to control the car like an RC car. It can be maneuverer remotely at low speeds and this could prove beneficial in dangerous on-road and off-road situations.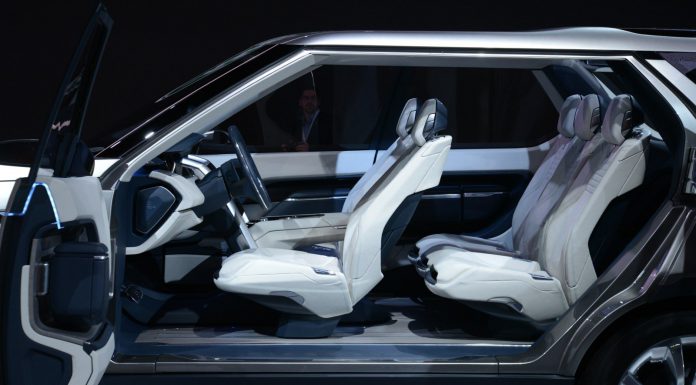 For more details on the Land Rover Discovery Concept, take a look at our earlier article. For more news from the New York Auto Show 2014 check out our dedicated news channel!