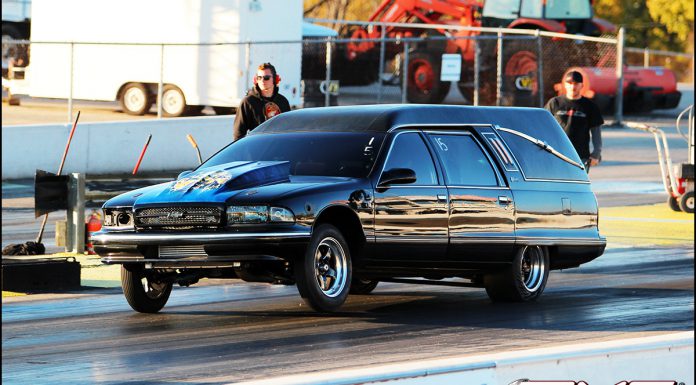 If you're looking for a super quick drag racer, then starting with an already fast American or Japanese sports car could prove as a good starting point. However, the following drag racer decided instead not to go down that route and instead made it his mission to create a hearse that could complete the quarter mile in the 9 second range.
[youtube]http://www.youtube.com/watch?v=1f-boapQHrY[/youtube]
This hearse is built around a 1996 Chevrolet Caprice and features that car's stock engine. However, that engine has been upgraded heavily and delivers an insane 1000 hp at 23 psi of boost. As a result, and despite the 5000 pound weight, the car can sprint to 100 km/h in just 2.26 seconds, 160 km/h in 5.20 seconds and sprint from 100 km/h to 209 km/h in 6.43 seconds. Its best quarter mile sprint stands at 9.94 seconds at a top speed of 137.36 mph.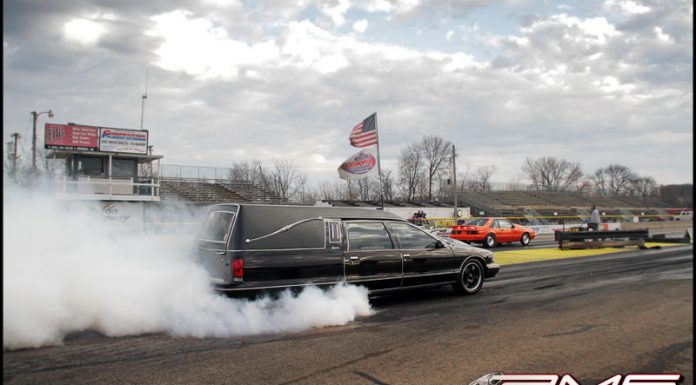 The upgrades and tuning have been done by AMS Performance, and AMS tuner Chris Black is confident the car can go even faster stating, "With the new Plex Boost Controller installed we look forward to having a set launch boost and ramping up the power on the quest for consistent mid-9 second times."