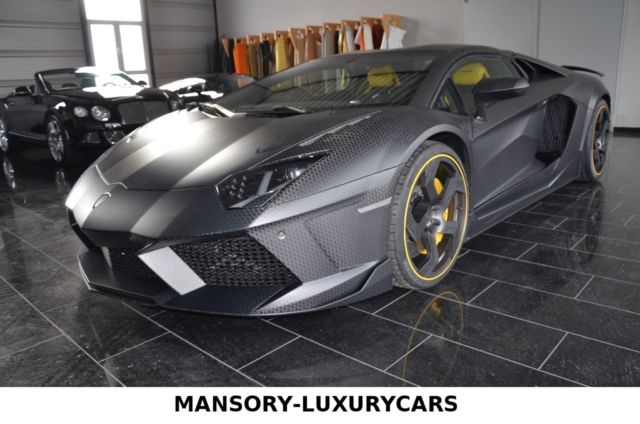 As with all creations from Mansory, the Carbonado Roadster is absolutely insane. First displayed at last year's Frankfurt Motor Show 2013, the Mansory Carbonado Roadster features completely custom carbon fiber bodywork so out of this world and a fully custom interior that even the regular citizen would be able to differentiate it from a regular Lamborghini Aventador Roadster.
It is currently unclear just how many Mansory Carbonado Roadsters have been created but one example, believed to be the original display car, is up for sale in Germany for an asking price of 1,299,999 euros including the 19 per cent VAT.
As with the Coupé, the Roadster gets two new Mansory turbochargers fitted to a 6.5 litre V12 engine. The pistons, connecting rods, rod bearings, crankshaft, crank and cylinder head have all been replaced with new stronger parts. The Mansory Carbonado Roadster now has a stunning 1250 hp instead of the serial 700 hp. The newly designed exhaust system with stainless steel tailpipes gives it a unique sound. Performance from naught to 100 km/h is improved with a total time of just 2.6 seconds and a top speed of 380km/h! Torque has had to remain limited to 900 Nm.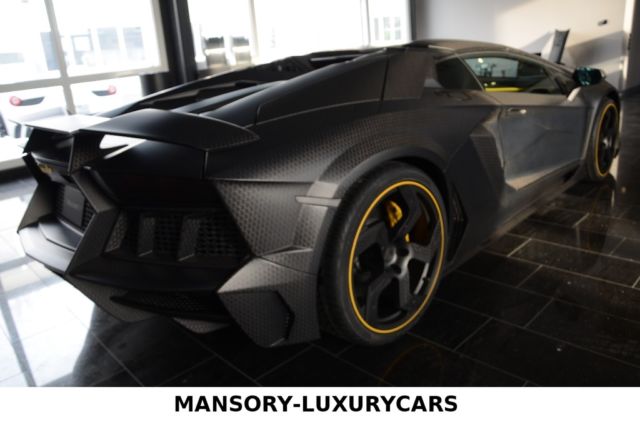 The Mansory Carbonado Roadster has the same unique stealth look carbon fibre as the Coupé, developed in-house by Mansory engineers. All body panels have been replaced to create something completely new. The design includes striking air intakes at the front, a new front spoiler, a front lip and daytime running lights. The sides feature a new set of side skirts, larger wheel arches which increase the front by 40 mm and the rear by 50 mm. To finish off the design, the rear diffuser and the rear spoiler have been redesigned too.