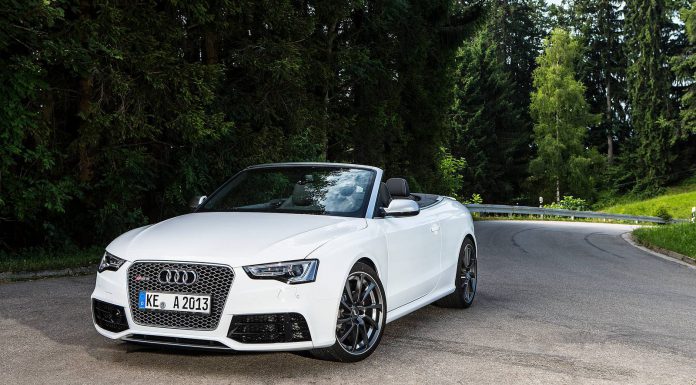 ABT have unveiled a slightly reworked version of their package for the Audi RS5 Cabriolet. The ABT Audi RS5 Cabriolet features modest updates that improve upon the original package.
The engine remains the same in terms of its power output. Under the bonnet then is a 4.2 litre V8 engine with a modest 450 hp. ABT have removed the speed restrictors allowing for a top speed somewhere in the 290 km/h region. A stainless-steel muffler system releases some extra sound to match the new top speed.
The ABT Audi RS5 Cabriolet also gets a height adjustable suspension kit together with gunmetal coated DR alloy wheels. The wheels measure 9.5 x 20 inches both front are rear with ABT also fitting a set of wheel spacers. ABT has a range of wheels if the DR wheels aren't to your taste though!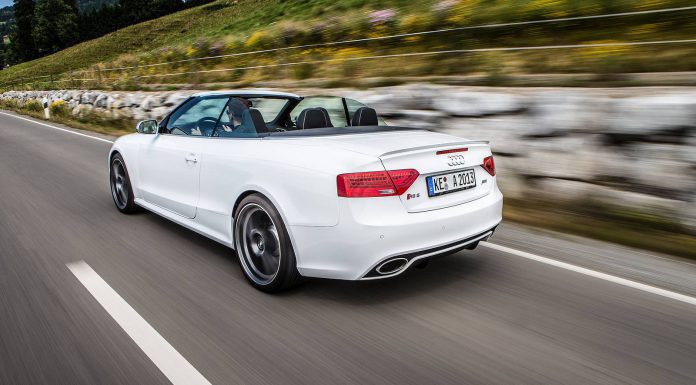 In terms of bodywork modifications, ABT offer wing and what they call 'gill-like' inserts. We'd love to see something like the Audi RS5-R applied to the Audi RS5 Convertible!