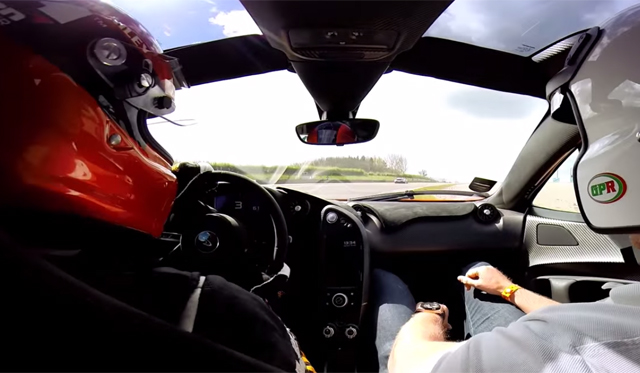 With a ferocious 3.8-liter twin-turbocharged V8 engine under the skin mated to an electric motor, the McLaren P1 is a hypercar unlike any other. With an incredible 903 hp being sent to the rear wheels via the incredible 7-speed dual-clutch transmission, the P1 is also faster than most road-legal cars ever produced.
[youtube]https://www.youtube.com/watch?v=n42TCC-ULFE#t=549[/youtube]
Recently, the very first U.K. customer delivered McLaren P1, owned by Paul Bailey, hit the track at the Donnington Park race track and thanks to a camera mounted inside the cabin, we can go for an absolutely insane onboard ride in the car! Be sure to turn up your speakers as the tweets from the wastegates are truly addictive!