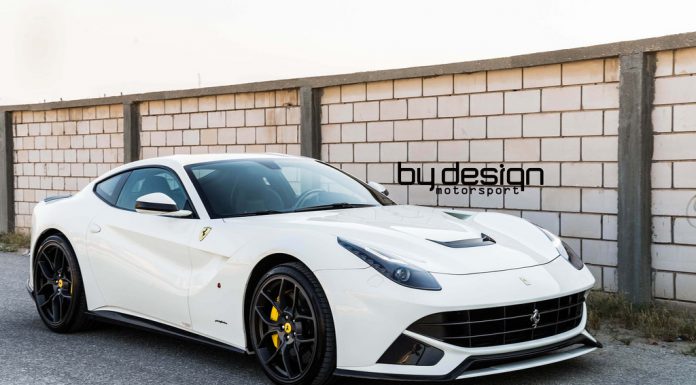 ByDesign Motorsports is at it again! We've seen some incredible cars come out of the Saudi Arabia based performance tuning shop in the past, and this white Ferrari F12 Berlinetta is a true stunner!
With this particular project, simplicity was the theme. The Ferrari was outfitted with a Novitec Rosso styling and aero kit that really gives this F12 a classy look.
The Ferrari was outfitted with a Novitec front splitter, carbon fiber hood insert, side skirts, rear diffuser and rear spoiler that visually set it apart from most other F12 Berlinettas roaming the streets of Saudi Arabia.
Completed with a set of Novitec Rosso NF4 wheels finished in matte black, this beautiful prancing horse is sure to get a lot of love at car meets and on the streets. It's not over the top, it's not boring. It's just right.