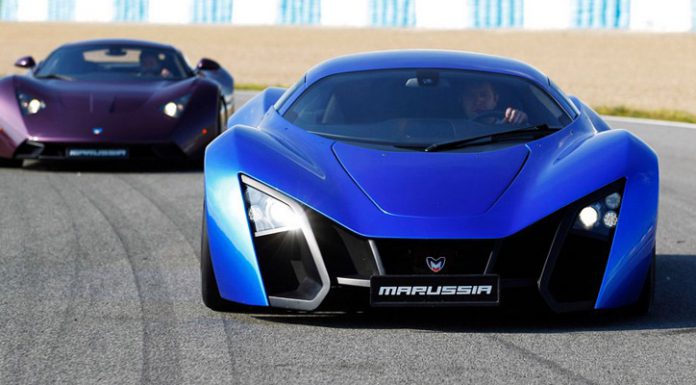 Marussia as we know it is no longer. It can be confirmed that the small Russian sports car manufacturer has been closed with employees joining a new government-run technical institute.
While Marussia Motors never really hit the big time, its two planned sports cars, the B1 and B2 promised to be something quite special. Despite claims of all 500 units of the Marussia B2 being sold, not a single one was delivered. Powering the B1 was a 3.5-liter V6 engine delivering 360 hp. The car was also available with a 2.8-liter turbocharged engine delivering 420 hp and mated to a 6-speed automatic transmission. By comparison, the Marussia B2 was essentially mechanically identical but with a different body.
When discussing the news, a spokeswoman said, "The news is unfortunate for those concerned and we wish its employees well for the future. The supercar project was ambitious but it is disappointing that it was unable to get to market."
While the manufacturer was struggling, it did manage to purchase the Virgin Formula One team rebranding it as Marussia. However, upon the closure of Marussia Motors, it has been confirmed that the sports car manufacturer was no longer associated with the F1 team as it is now controlled by Marussia Communications Limited (a separate company). As a result, the Marussia F1 will carry on.