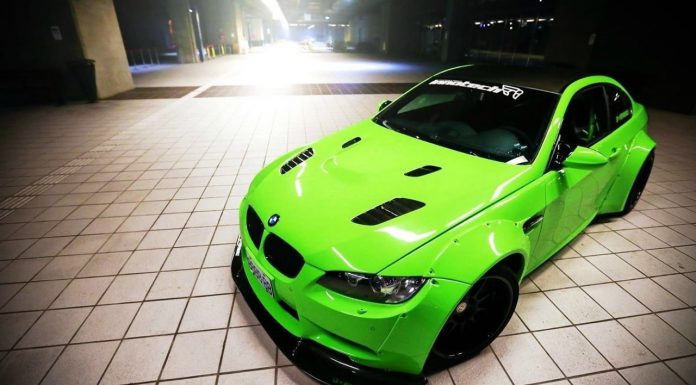 iPE Innotech exhausts and Liberty Walk have just completed work on arguably their most outlandish project to date. Thanks to the two companies, this lime green BMW E92 M3 Coupe has been turned into a monster simply out of this world.
In typical Liberty Walk style, the car features a massive widebody kits with massively flared wheel arches. This allows for exceptionally wide tyres to be mounted on the car, particularly at the rear end. Additionally, this BMW M3 features a new bolt on carbon fiber front splitter and a prominent carbon fiber bootlid spoiler.
Completing the visual changes are a set of stunning HRE wheels while under the hood, the car features new carbon fiber components and finally, a variable iPE F1 exhaust has been fitted!
[youtube]https://www.youtube.com/watch?v=HIQhBbQ3U7Q#t=25[/youtube]
Let us know what you think of this absurd M3 below!