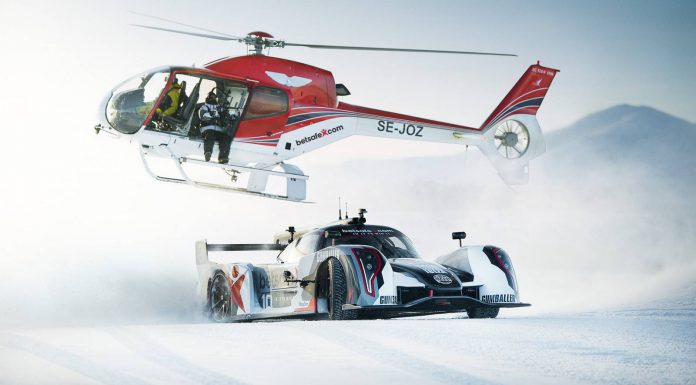 Jon Olsson's completely unique Rebellion R2K really is a supercar unlike any other. With a potent engine delivering 600 hp to the rear wheels and the car weighing a mere 1000 kg, the R2K redefines the word 'speed'. What's more, with its LMP1 inspired body, it looks like a true spaceship when driven on the road. However, for Jon's latest adventure, he decided to take the R2K offroad and up a ski slope in Storlien, Sweden!
[youtube]https://www.youtube.com/watch?v=WPkYb7_rMaA[/youtube]
Of course, no insurance company would be insane enough to cover any damage which the car could have sustained during the high-speed, ski run. Nevertheless, Jon took the dive and the resulting imagery is absolutely incredible.
To help make the most of any available grip, the Rebellion R2K was fitted with studded winter tyres measuring 315 mm wide at the rear. Even still, the car struggles for grip the whole way up, but that's half the fun of it. Putting in twitchy steering inputs to keep the car under control all while changing gears through the swift semi-automatic transmission and navigating the deep snow and avoiding the trees definitely isn't a challenge for the faint of heart!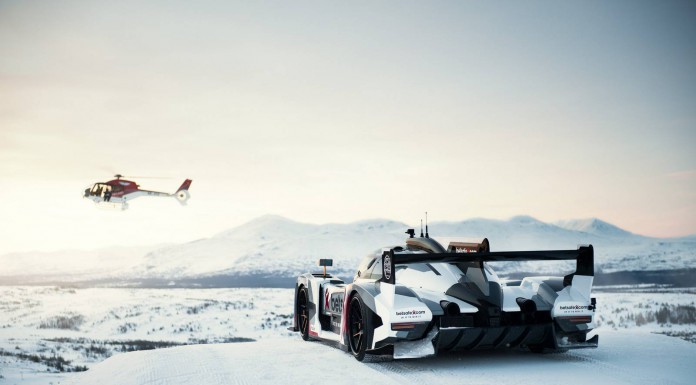 We will see Jon's Rebellion R2K again very soon at the upcoming Gumball 3000 which this year, is travelling from Miami to Ibiza!