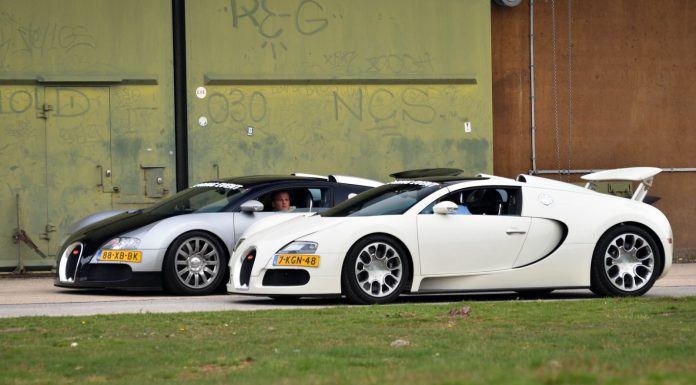 After the success of the 2013 Edition, Petrolhead Events decided to continue the tradition and organised Spring Event 2014 again at Weeze Airport. To make it even more exclusive and to guarantee safety, there was room for only 90 supercars and 50 spectators. GTspirit photographers were invited to join the official media team just like the previous edition. The day started at around 7.30 pm in Utrecht.
The guys from Streetgasm organised a pre meeting and a drive to Weeze with a big part of the Spring Event cars. After an hour it was time to depart! 1,5 hours later, the first cars arrived at the event area of Weeze Airport. The location contained enough asphalt and a huge hangar to show off a lot of supercars!
The day program contained different activities from 10:00 to 18:00. It was possible to practice your drift skills during the whole day on a special wet area. The airstrip was reserved for drag races and the organisers made a track for some racing. The cars were split into sports class and super sports class and each class got the chance to join every activity. Late in the afternoon there was time for every car to join every activity for the second time.
Highlights of the day were the Bugatti Veyron, Bugatti Veyron Grand Sport, Koenigsegg Agera X and the Koenigsegg CCXR. Check out the galleries for all the cars. Enjoy!