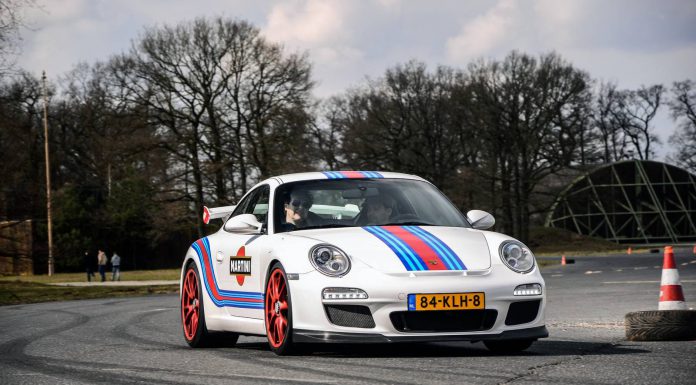 On Saturday the 13th of April, our photographers team visited Spring Event Weeze Airport Edition organized by Petrolhead Events. Like the name reveals, the event was located at the event area of Weeze Airport. The location contained enough asphalt and a huge hangar to show off a lot of supercars!
In total over 125 supercars showed up. Supercars, heavily tuned cars and well known companies like Manhart Racing showed up. Spring Event kicked off with ¼ mile drag races, the most popular activity of the day. Some tuning cars like the Nissan Skyline were a pain in the ass for the supercars but the Veyron nailed it. Next to the Veyron, the overal winners were the 911 Turbos, GT-R's and the Aventadors.
After the drag races it was time for some track fun, drift fun and a nice high speed route nearby Weeze. Cars like a BMW M5 E60 and a Corvette C6 enjoyed the track. The wet drift area was taken by a BMW M3 E46, BMW 135i Coupé and an Aston Martin V12 Vantage. Some owners treated the audience with some crazy burnouts.
The gallery below contain some highlights of the day. Enjoy!
Photos by our photographers Jesper van der Noord, Thom van der Noord, Mitch Wilschut and Willem de Zeeuw.