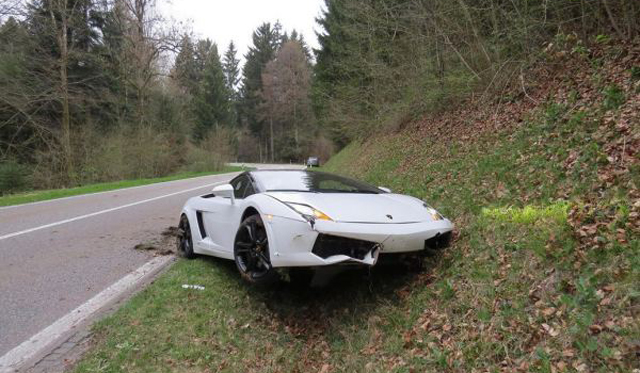 This once stunning 2011 Lamborghini Gallardo LP560-4 Spyder has certainly seen better days. However, those days are no more as the Italian supercar was crashed in Zofingen, Switzerland and has sustained some fairly hefty damage all over.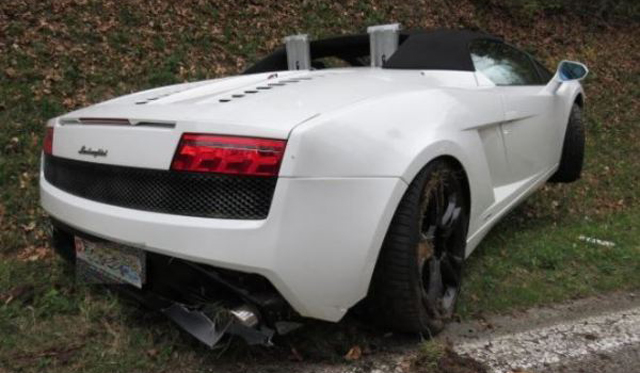 It is unclear just how the crash occurred but it is obvious that it was rather violent. The protective rollover bars have been triggered and the car came to a rest over a ditch on the side of the road. The front bumper has been damaged on both sides and the right rear wheel and likely the suspension has also been damaged.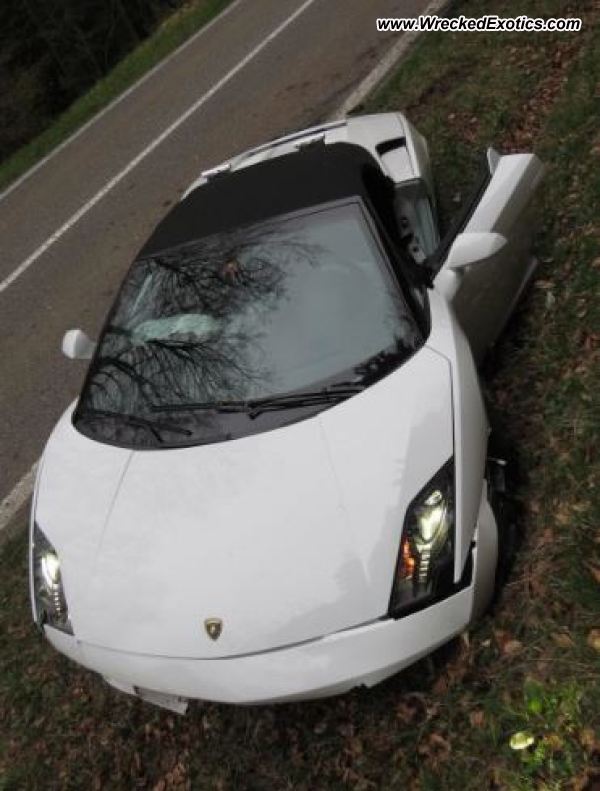 Elsewhere, some damage has also been sustained to the rear diffuser and exhaust system. Thankfully, the damage doesn't look too bad and it is likely this Gallardo will be back on Switzerland's gorgeous roads in no time!
[Via Wrecked Exotics]