There's no doubt that KITT, the futuristic car which garnered so much attention in Knight Rider, is one of the all-time great TV series cars. While finding a genuine KITT car used in the TV show is near on impossible, the following replica is definitely one of the best out there.
Owned by David Hasselhoff, this version of KITT is built around a Pontiac Firebird just like the original. It was built by fan Jennifer Catano who gave it to Mr. Hasselhoff. The car is now up for sale at Julien's Live with a starting bid of just $15,000 and an expected sale price between $30,000 and $50,000.
What makes this KITT replica so special is just how detailed and accurate it is. It features the same unique, spaceship inspired steering wheel as well as a very similar dashboard and gauges as the real KITT. What's more, it features a soundboard with over 4,000 audio samples from the show.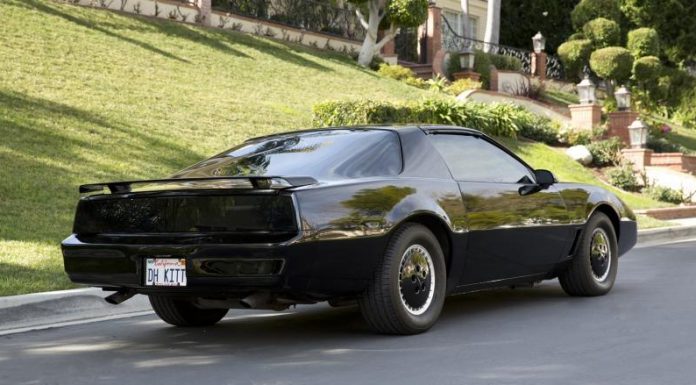 Follow the link below for more details.
[Via Julien's Live]