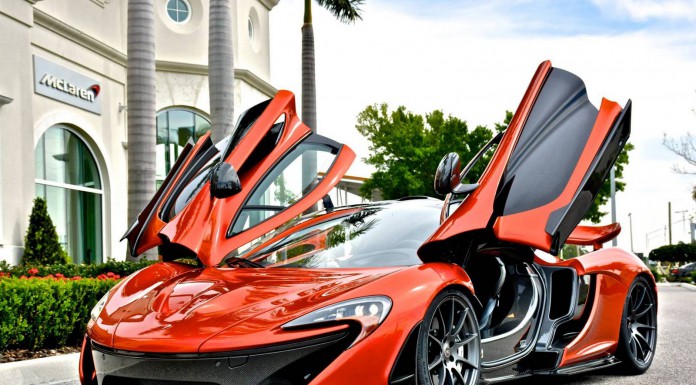 Unsurprisingly, one of the most popular colour choices for the brand new McLaren P1 is Volcano Orange and for good reason. For starters, the original P1 concept car from late 2012 was finished in Volcano Orange and the colour is definitely one of the staple choices for McLaren customers. And of course, it looks absolutely gorgeous!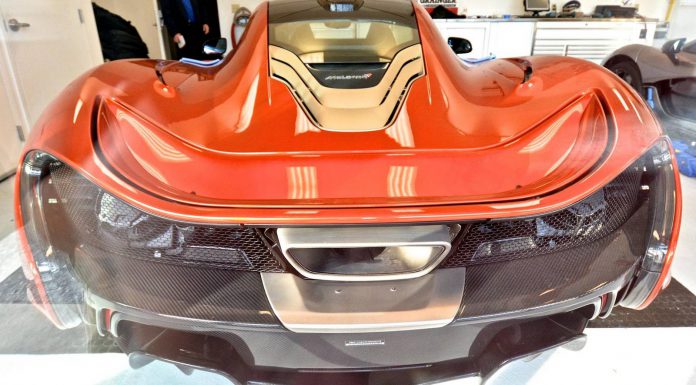 This particular P1 was recently delivered to Dimmitt Automotive Group in Florida before being sent off to its lucky new owner. Additionally, Dimmitt is preparing to take delivery of another P1 as sales of the hybrid hypercar get in to full swing across the globe.
[youtube]http://www.youtube.com/watch?v=7X0IKvoOn_0[/youtube]
By now, you surely don't need reminding of just how important this car is. But if you do, here are some key details. Under the carbon fiber hood is a twin powerplant generating an astronomical combined output of 903 bhp. It gets a very efficient 3.8-litre twin turbo V8 petrol engine and a lightweight electric motor. The remarkable acceleration, delivered as a result of the instant torque offered by the electric motors and the optimized turbos, results in the hand-built car reaching 300 km/h in just 16.5 seconds. This is a staggering 5.5 seconds faster than the legend that is the McLaren F1. Top speed is electronically limited to (just!) 350 km/h.