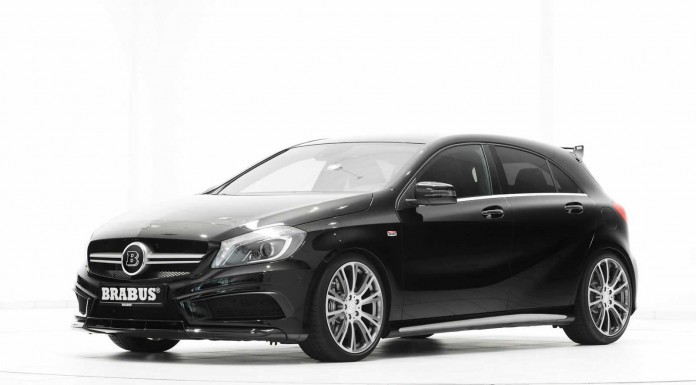 Just after revealing their updates for the Mercedes-Benz CLA 45 AMG, Brabus has revealed their A 45 AMG. Featuring a host of subtle performance modifications and visual tweaks, the Mercedes-Benz A 45 AMG by Brabus certainly looks the goods.
As is it is the most important aspect of the A 45 AMG, it is best to start with the engine modifications. Typically, the 2.0-liter turbocharged four-cylinder of the A 45 AMG delivers 360 hp and 332 lb-ft of torque. Consequently, it can rocket from a standstill to 100 km/h in a mere 4.4 seconds. However, the team at Brabus wasn't entirely satisfied with such performance and have consequently fitted the A 45 AMG with their new PowerXtra electronic kit. Consequently, the Mercedes-Benz A 45 AMG by Brabus produces 400 hp and 369 lb-ft of torque. As a result of this, it'll hit 100 km/h in 4.2 seconds.
Visually, Brabus have fitted the car with a slightly modified front bumper and carbon fiber rear diffuser along with a prominent rear roof spoiler. Completing the visual changes are new Brabus two-tone monoblock alloy wheels. Importantly, Brabus is working on a beefier suspension and brake systems for the A 45 AMG along with some modifications in the cabin.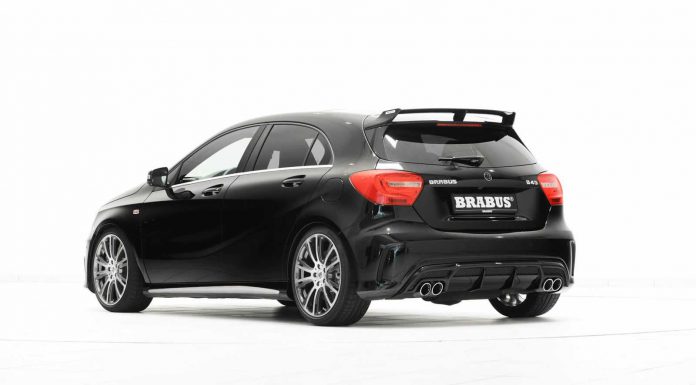 Pricing details have yet to be revealed but should be soon. In the near future, we expect Brabus to begin offering similar upgrades for the GLA 45 AMG.