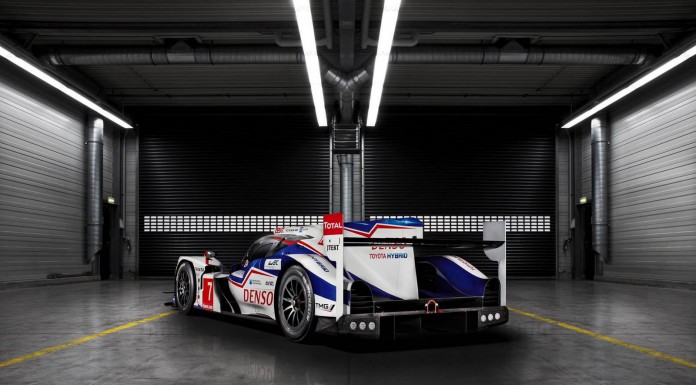 Toyota has finally revealed the new FIA WEC racer for 2014, the Toyota TS040 Hybrid. It has been updated as per the new FIA regulations which will see teams use 25 per cent less fuel than in 2013. The car has been revealed today at Paul Ricard and will begin tests tomorrow in the same location.
For this year, the newly updated Toyota TS040 Hybrid benefits from a 473 hp of all-wheel drive hybrid boost in that adds to the 513 hp produced by its 3.7-litre V8 petrol engine. This will result to a total of 986 hp. This new car represents the most advanced hybrid racing technology in modern racing.
There is a new motor at the front axle and another unit at the rear axle, both of them gather kinetic energy which is harvested during the braking process. This energy is then transferred via an inverter to a supercapacitor. During acceleration the stored energy will be utilized as boost giving the racer more power.
The V8 engine has been engineered at the Higashfuji technical centre, which is also the research base where Toyota's next-generation road car technology is also developed. Meanwhile, the entire chassis has been made by TMG in Cologne, Germany. It has lost 10 cm in width so as to meet the new regulations. TMG's wind tunnels have helped in advancing better airflow on the car, which in turns reduces drag and gives better fuel economy.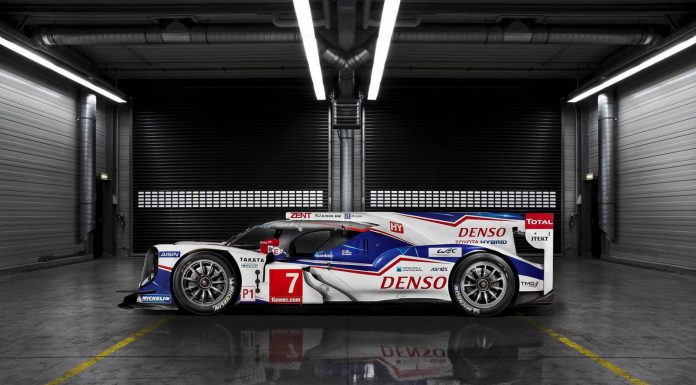 The car has already completed 12 days of testing across Europe since January. As for the drivers, Alex Wurz, Stéphane Sarrazin and Kazuki Nakajima will be sharing the No7 car while Anthony Davidson, Nicolas Lapierre and Sébastien Buemi will drive the No8 car.
The competition will be tough and exciting, Porsche's new 919 Hybrid and the newly updated Audi R18 e-tron quattro bring the number of LMP1 cars to three for the 2014 WEC season.