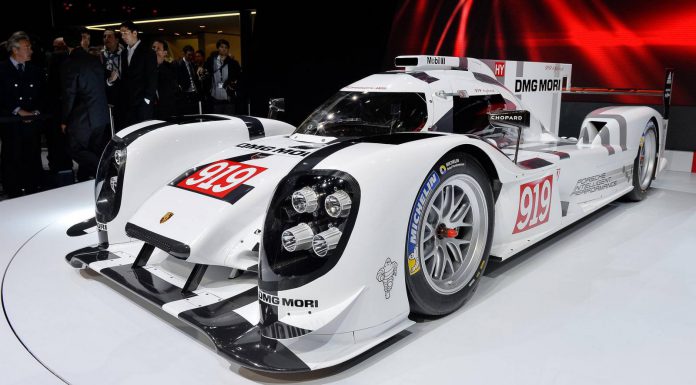 The new Porsche 919 Hybrid is now showing at the Geneva Motor Show 2014. This is the new Le Mans racer for Porsche which has now made a return to the LMP1 category of the FIA World Endurance Championship (FIAWEC). The car will participate in its first race on 20 April at Silverstone in Great Britain before taking on the grand challenge at Le Mans 24 Hours in June. We went up for a closer look.
For engineers, developing the new Porsche 919 Hybrid was a new experience but they benefited from the knowledge they acquired while working on the Porsche 911 GT3 R Hybrid and the Porsche 918 Spyder. For the new LMP1-H race cars, their sporting performance will be rated in direct relationship to their energy efficiency.
The car is powered by both a a four cylinder petrol engine with a V-angle construction and two different energy recovery systems. The petrol engine features direct injection and single turbo-charging; it has a displacement of 2 liters and a maximum engine speed of 9000 rpm. As for the two energy recovery systems, the first one utilizes exhaust gases to recover thermal energy. There is an electric generator that is powered by these exhaust gases.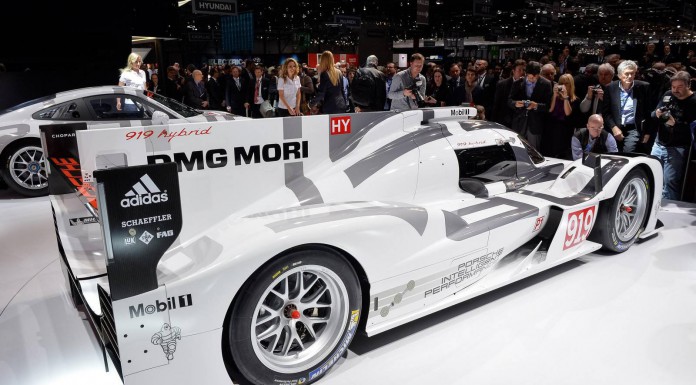 The second generator is located in the front axle and borrows its concept from the Porsche 918 Spyder. It uses braking phases where kinetic energy is converted into electric energy and stored in water-cooled lithium-ion battery packs. When the electric motor in the front axle drives the front wheels, the petrol engine drives the rear wheels and thus giving the Porsche 919 Hybrid a temporary all-wheel drive system.

The two Porsche 919 Hybrid racers will be shared among different drivers in the 2014 season; they include: Timo Bernhard from Germany, Romain Dumas from France, Marc Lieb from Germany, Brendon Hartley from New Zealand, Neel Jani from Switzerland and former Formula 1 driver Mark Webber from Australia.
For full Geneva Motor Show 2014 coverage, check out our dedicated channel!