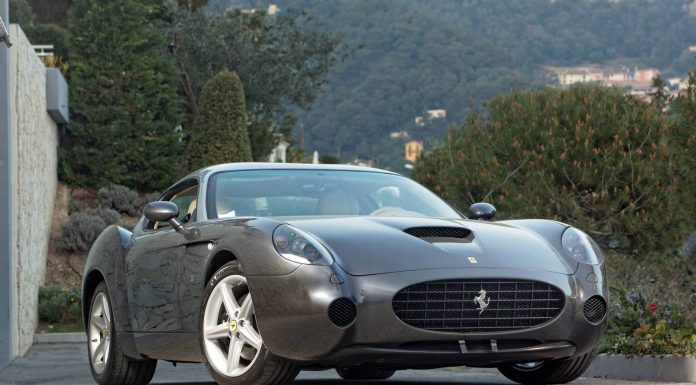 A rare Ferrari 575 GTZ will be sold to the highest bidder at RM Auctions Monaco on May 17. The Ferrari 575 GTZ originally started life as a special commission project initiated by renowned Ferrari collector Yoshiyuki Hayashi and announced at the Geneva Motor Show 2006.
Hayashi ordered two cars, one to look at and one to drive. This car appears to be the second car he ordered before offering for sale again almost as soon as he took delivery. Six copies of this car were made, each different with different styling features, interior and exterior specifications.
The 575 GTZ was built by Zagato to commemorate the 50th anniversary of the legendary Ferrari 250 GT. It was intended to be a modern interpretation of the Ferrari 250 GT Berlinetta Zagato, the first Ferrari ever styled by the Italian coach building company. The 575 GTZ features Zagato's hallmark "double bubble" roof and two tone paint scheme, both features of the original 250 Berlinetta Zagato.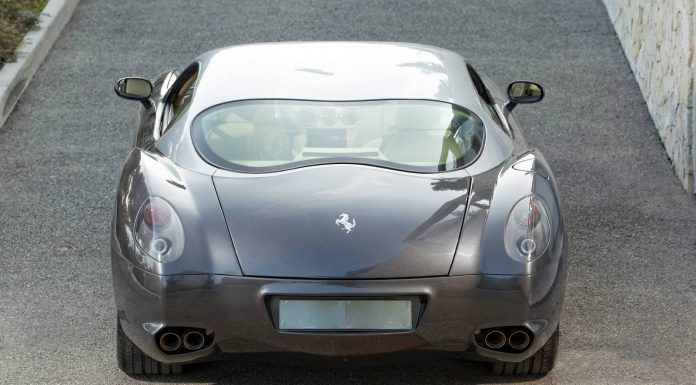 The Ferrari 575 GTZ is based off of the Ferrari 575 and shares most of its major components with the car, including the 508 horsepower 5.7 liter V12 engine, which helped the 575 accelerate from 0-100 km/h in 4.2 seconds and on to a top speed of 202 mph. There are no estimates on how much the 575 GTZ will sell for, though considering it is the only one existence, don't expect it to come cheap.