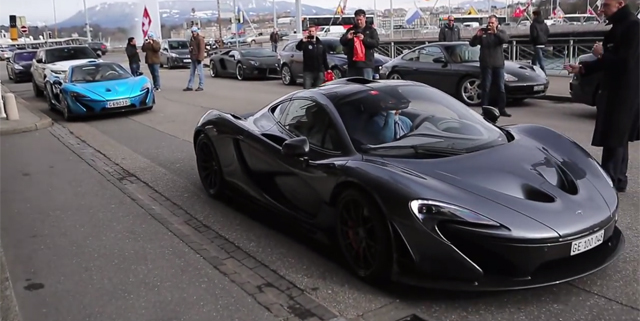 During the recently concluded Geneva Motor Show 2014, a couple of stunning McLaren P1s were around town. We recently brought you the stunning gallery of the bright blue example there and now a new clip has been posted showing it as well as a dark silver McLaren P1 alongside each other.
[youtube]https://www.youtube.com/watch?v=8WM7xd7xf3M[/youtube]
With just 375 examples of the McLaren P1 destined for the production line and only a small minority of those already delivered, spotting two at the same location so early on is really something that would only ever come around once in a blue moon!