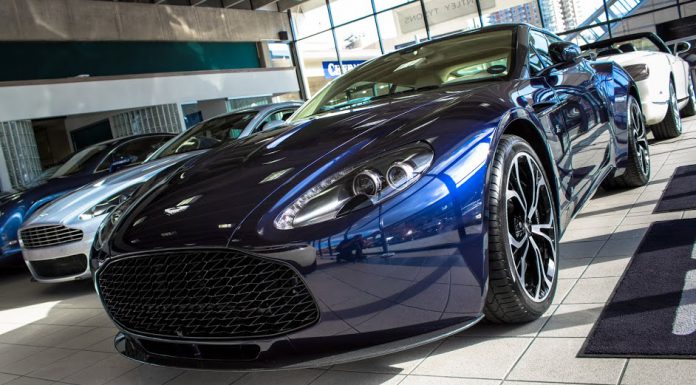 Just two examples of the stunning Aston Martin V12 Zagato ever made it to the United States. Initially, it was planned that 150 units would be produced of the racing-inspired Vantage. However, this was later reduced to 101 examples but ultimately, just 65 units were created.
Now one of the V12 Zagatos from the U.S. is currently up for sale in the United States for just under $650,000! Finished in a deep shade of blue, this V12 Zagato certainly stands out from all other Aston Martin models. Contrasting the dark exterior is the bright, cream interior complete with perforated leather, carbon fiber accents on the centre console.
It hasn't been confirmed in the for sale listing, but it is extremely likely this is the same V12 Zagato by Velocity Automotive Performance we showed you which features a host of visual modifications as well as some rather prominent performance upgrades.
Under the hood, the standard V12 Zagato is powered by Aston's famous 6.0-liter V12 engine delivering 510 hp and 420 lb-ft of torque. The V12 Zagato by Velocity Automotive Performance on the other hand delivers 45 hp and 40 lb-ft of torque more than the standard car thanks to new exhaust manifolds, catalysts, rear exhaust silencer, performance air filters and proprietary ECU tuning.
[Via eBay]