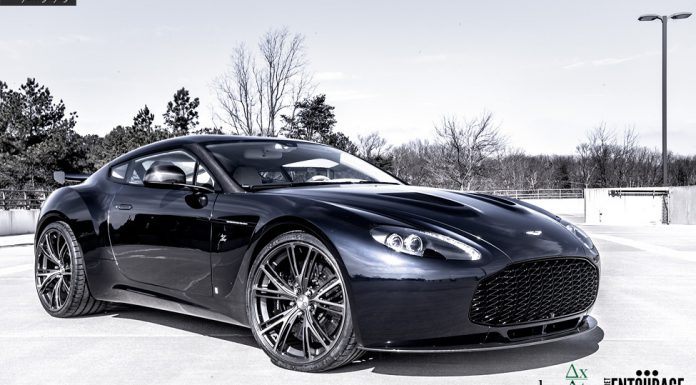 With just 150 examples pinned for production, the Aston Martin V12 Zagato is one of the rarest Aston Martins released in recent memory. However, production is said to have ceased at around the 65 unit mark. What's more, with a starting price of 330,000 pounds, it is also one of the most expensive Aston Martins ever.
Under the hood, the standard V12 Zagato is powered by Aston's famous 6.0-liter V12 engine delivering 510 hp and 420 lb-ft of torque. However, the owner of the following V12 Zagato in the United States wanted a bit more from his rare car and consequently headed to Velocity Automotive Performance.
This is just one of two Aston Martin V12 Zagatos imported into the United States and it has been fitted with Velocity's complete V12 Power Pack. This package consists of new exhaust manifolds and catalysts made from Formula 1 grade Inconel 625. Additionally, the Aston Martin V12 Zagato by Velocity Automotive Performance includes a rear exhaust silencer made from lightweight titanium, performance air filters and proprietary ECU tuning.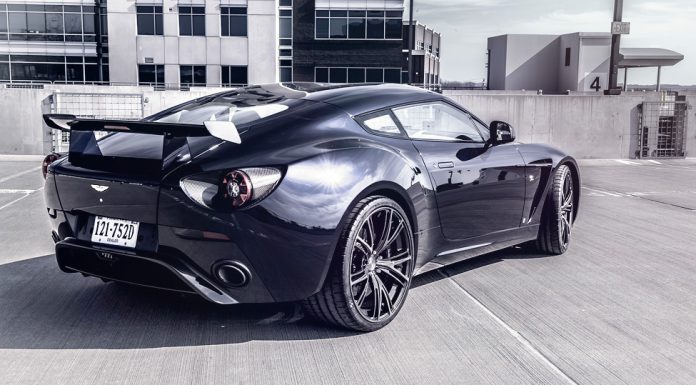 When all of these performance modifications are combined, this Zagato manages to deliver an impressive 45 hp and 40 lb-ft of torque more than the standard car. Additionally, thanks to the lightweight components used including the awesome PUR wheels, the car weighs a 100 pounds less than a standard V12 Zagato.