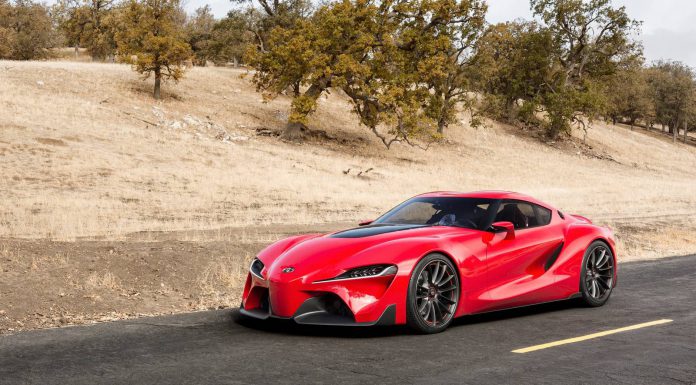 Talk about the two sports cars set to be created through the Toyota and BMW tie-up is nothing new. However, now new reports have emerged that on the BMW side of things, the collaboration will result in a replacement for the Z4 while for Toyota, a Supra successor will be created.
Arguably of greater significance however, is the point that both the sports cars are said to utilise plug-in hybrid technology and all-wheel drive. Expertise will be drawn from Toyotas TS030 Hybrid endurance racer as well as the Toyota Yaris Hybrid R revealed at last year's Frankfurt Auto Show. The Hybrid R features a truly incredible and to this point, unique hybrid powerplant.
It features a potent 1.6-liter petrol engine delivering a mighty 300 hp. If that wasn't enough, Toyota then fitted the Yaris Hybrid R with two electric motors each producing 60 hp. Consequently, this little three-door produces 420 hp and that isn't the end of it. It also utilises supercapacitors which store energy recovered during braking. Located under the rear seat, the supercapacitors are joined by a third electric motor acting as a generator.
According to these latest reports, both the new BMW and Toyota sports cars will utilise supercapacitors for the first time for a road car. Importantly, the Yaris Hybrid R's powertrain won't be used for either the Z4 or Supra replacement and will instead serve as a basis for a new powerplant to be built around it. It is most likely that a 2.0-liter engine from BMW but designed by Toyota will be utilised.
[Via Autoblog]