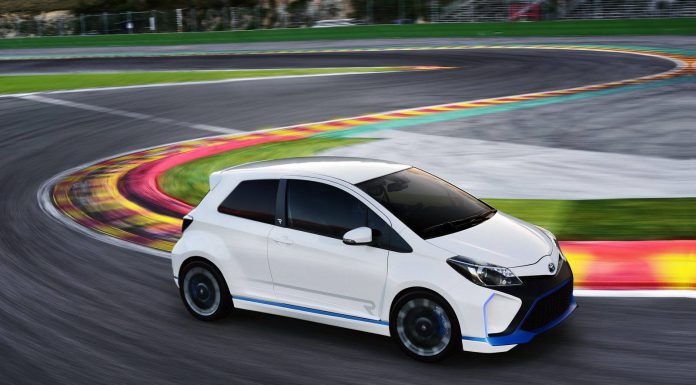 After releasing a selection of teaser images in the past couple of weeks, Toyota has officially revealed its insane Toyota Yaris Hybrid R concept which brings an entirely new meaning to the words 'hot-hatch'.
While the Toyota Yaris Hybrid R has received some dramatic styling upgrades, the real action takes place under the hood. Powering the Toyota Yaris Hybrid R is an extremely potent 1.6-liter petrol engine developing an insane 300hp! If that wasn't enough, Toyota then fitted the Yaris Hybrid R with two electric motors each producing 60hp. Consequently, this little three-door produces 420hp!
The aforementioned petrol engine has been created by Toyota Motorsport GmbH and will eventually be utilised in a selection of different racing series'.
The Toyota Yaris Hybrid R also makes use of a supercapacitor which stores energy recovered during braking. That's in fact, a very similar system to the one found in the Toyota TS030 LMP1 car. This system is located under the rear seat of the Yaris Hybrid R and if that wasn't enough to cram into the small car, there's actually a third 60hp electric engine which functions as a generator for the supercapacitor under braking. And then under acceleration, it powers the other electric motors.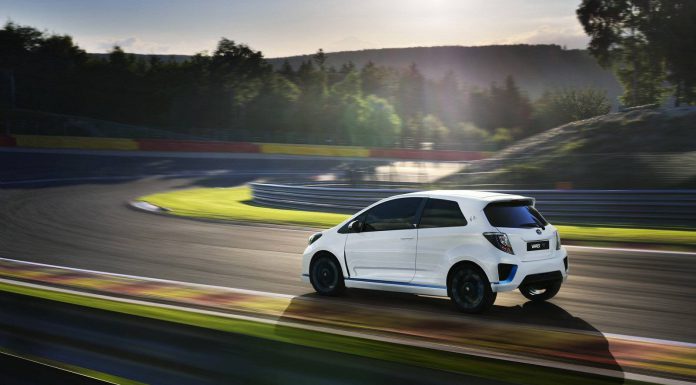 From a visual standpoint, the Toyota Yaris Hybrid R includes a dramatically redesigned front fascia incorporating new headlights, a massive new front grille, as well as some eye-catching bright blue accents. The Hybrid Yaris R is then rolling on a set of 225/40 R18 Michelin Pilot Sport Cup tires at all four corners.
It's unlikely the Toyota Yaris Hybrid R will hit the production line, but one can only hope!