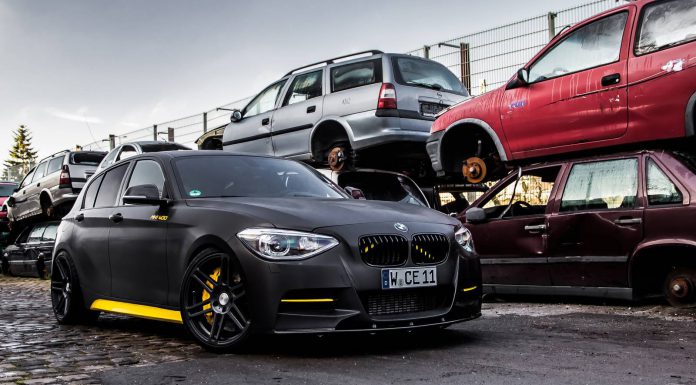 Automotive tuners, Manhart Performance, unveiled one of the visually and technically most spectacular interpretations of the current BMW compact class top performer last December: The M135i's evolution into the MH1 400.
Manhart Performance has tailored a carbon exterior package to the bodywork of the MH1 400 containing a front spoiler blade, a rear diffusor with black stainless steel lattice and external mirror flaps.
The external appearance of the MH1 400 is perfected by a smooth-blending BMW M-Performance rear spoiler and an exclusive full wrapping in longitudinally polished aluminum in matte black.
The in-house Concave One wheel rim design is used by the MH1 400 with the new light-weight metal wheel cast version, 8.5×19 inches on the front and 9.5×19 inchsm on the rear.
A KW Clubsport threaded chassis with tension and pressure stage dampening keeps all wheels perfectly on the ground at all times, while a Quaife locking differential additionally optimises traction of the drive wheels.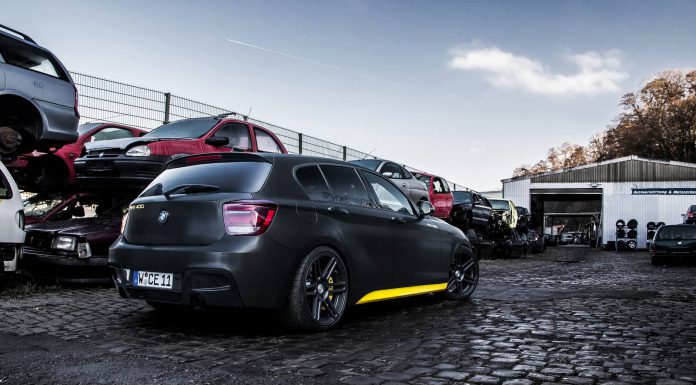 Performance-wise, there is a two-stage power portfolio: In Stage 1, the MH1 is elevated to 390 horse power and a maximum torque of 530 Nm thanks to the application of an additional control unit. Stage 2 is additionally fitted with a new exhaust system and even breaks the 400 horsepower sonic barrier: 405 horse power and 560 Nm are the decisive factors in this case!