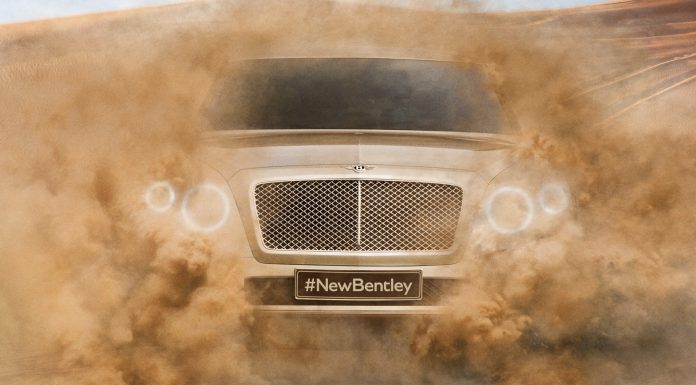 Just a couple of days ago, Bentley released the first official teaser of its upcoming SUV set to hit the road in 2016. Now it has emerged that the SUV won't just chase luxury but it'll be extremely quick too!
As a matter of fact, design chief Luc Donckerwolke is said to be chasing a top speed of 200 mph (320 km/h) for what could very well become the world's most expensive SUV. In order to achieve such speeds, Bentley will focus heavily on the aerodynamics of the car.
First off, the overall shape of the road-going Bentley SUV will be dramatically different to the EXP 9 F Concept following the poor reception that car received. A lower roofline will be utilised and at the front, the SUV will more resemble the British luxury marque's other cars like the Flying Spur and Continental GT and GTC.
Additionally, the Bentley SUV is expected to receive a completely smooth underbody to improve aerodynamics and ensure the 200 mph target can be reached. The smooth underbody will also help the car when off-roading to protect many of its vital suspension and drivetrain components.
Of course, creating a 200 mph SUV won't be easy and Bentley will have to develop special tires for the car to cope with high speeds while also being able to climb a rock wall!
[Via Autocar]