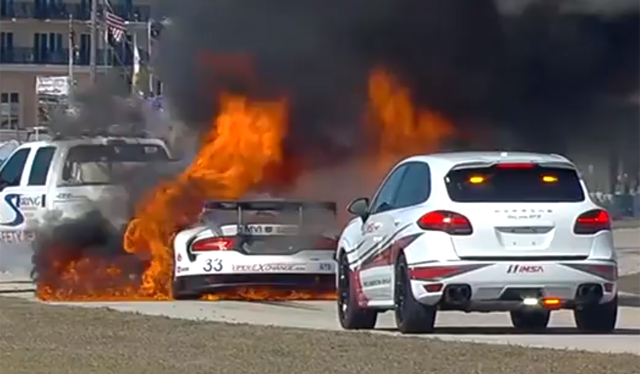 At the recent 12 Hours of Sebring, some truly incredible racing took place in all respective classes. One of the rather unfortunate highlights however, was seeing an awesome SRT Viper GT3-R randomly igniting on the track.
[youtube]https://www.youtube.com/watch?v=6U4nbMbHz_E[/youtube]
Fortunately, the driver managed to escape from the smouldering racing car without any injuries but as the following videos shows, it took just a matter of seconds for the fire to completely engulf the American born racing car. Eventually, the fire was brought under control but it certainly wouldn't be extinguished without a fight!