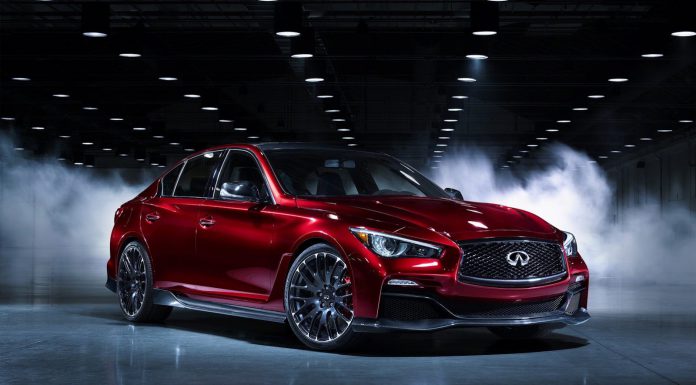 Infiniti has yet to confirm if its beastly Q50 Eau Rouge will make it to production and now reports have emerged suggesting that the Japanese luxury division of Nissan is planning an even more powerful and more expensive range-topping sedan.
According to reports from Australian publication Motoring, Infiniti is working on a sedan to rival the likes of the Porsche Panamera, BMW 6-Series Gran Coupe, Mercedes-Benz CLS, Audi A7 and Maserati Quattroporte which will not only be larger and more luxurious than the production-spec Q50 Eau Rouge but also considerably more powerful. While a name for such a car can't be confirmed, it is speculated that Infiniti has trademarked the names Q80 and Q90 so it could be one of these.
This range-topping Infiniti sedan could likely draw heavily on the design of the Essence from a few years back and will be available with two different hybrid engines. The first could be a brand new 3.0-liter turbocharged direction injection V6 mated with an electric motor delivering around 560 hp. Consequently, it would make for a perfect rival to the Panamera Turbo.
As for the flagship version, that could come with a brand new 3.7-liter twin-turbocharged V6 engine mated to an electric engine and likely to produce in the region of 700 hp. That would put it streaks ahead of anything offered by Infiniti's competition. There's a strong possibility that such an engine could share components with the new hybrid powertrain from the next-gen GT-R.
[Via Motoring]