The second Pagani Huayra finished in a shade of bright orange with a host of carbon fiber elements has just been delivered and spotted in the heart of Hong Kong.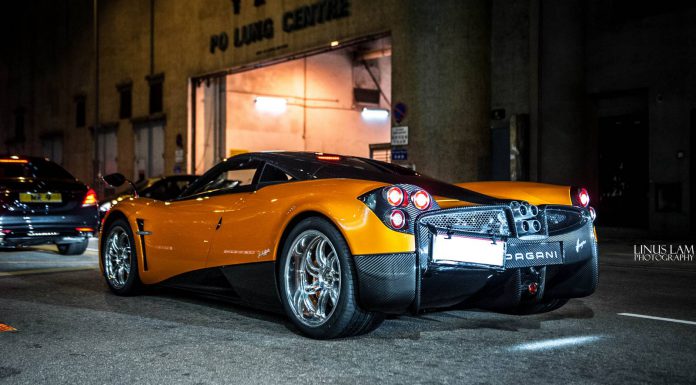 This Huayra joins another orange example which was recently delivered to Taiwan. However, the Taiwanese example features matte gold wheels whereas this example features wheels with a bright chrome finish. Additionally, this orange Pagani Huayra is right hand drive while the other is left hand drive.
Apart from these changes, it is almost identical. As a result, the orange elements include much of the front end, the doors as well as about half of the rear clam section. As for the exposed carbon fiber components, they are featured on the front bumper, bonnet, roof (B-pillars), side skirts as well as the rear bumper. It was previously spotted at Pagani's Italian factory.
[Via Prototype Zero]