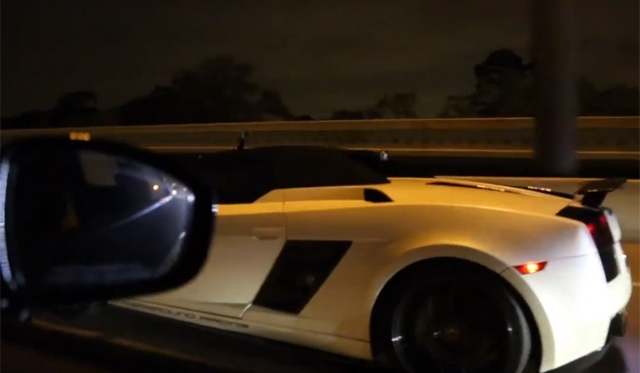 In the world of Lamborghini Gallardo tuning, it is surprising just how few Spyder variants have received twin-turbo upgrades compared to the coupe. However, the following Lamborghini Gallardo Spyder courtesy of Underground Racing is one of the exceptions and is a truly incredible beast!
[youtube]https://www.youtube.com/watch?v=feKonA8UHGs#t=112[/youtube]
It manages to produce a jaw-dropping 1800 hp and recently went up against a 1600 hp Nissan GT-R for some insane street drag racing at TX2K14!