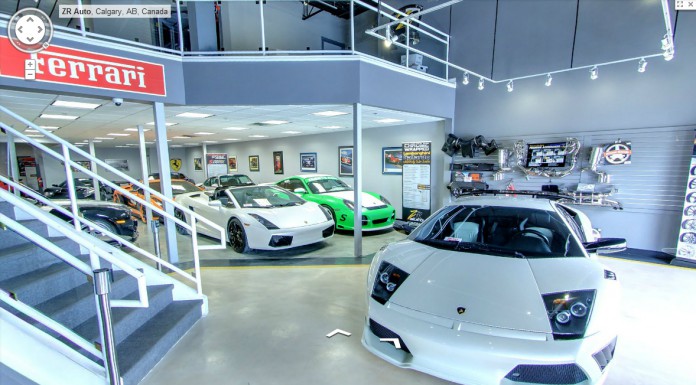 Last year, Google Maps toured the famous Lamborghini Museum in Sant'Agata allowing literally everyone with an internet connection the opportunity to virtually tour through Lamborghini history. Now, the latest automotive company to be available for a virtual tour through Google Maps is Canadian tuner ZR Auto.
The exciting virtual tour runs through the ZR Auto showroom where some of the company's most impressive cars are on display. Without a doubt the most thrilling is the firm's one-off Ferrari Enzo based ZXX which was once crashed into a lake. However, now fully restored, it looks absolutely spectacular in the showroom.
Additional cars in the ZR Auto showroom include a Ferrari F40 LM, Novitec twin-supercharged Ferrari F430, 1500 hp twin-turbo Lamborghini Gallardo along with a chrome wrapped Mercedes-Benz SL among others.