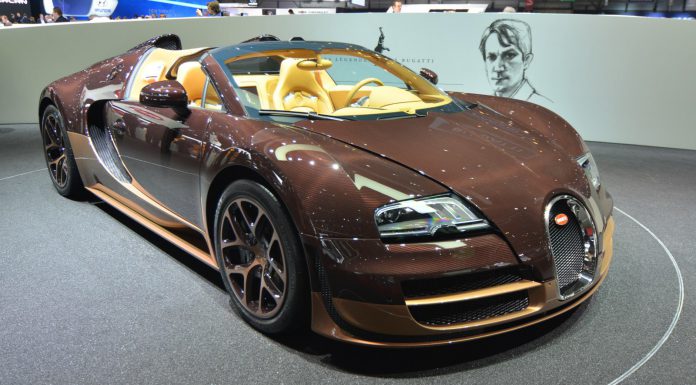 In a push to try and sell the remaining Bugatti Veyrons, all of which are convertibles, the French automaker has been revealing the new Legend edition cars throughout the past few months. Limited to six editions each of which will be built in a limited run of three, the most recent Legends edition is the Rembrandt Bugatti.
Now it can be confirmed that the fifth model will be revealed at next month's Beijing Motor Show 2014 while the final Legends model will bow at Pebble Beach this coming August. Prior to the Geneva Motor Show, we revealed one of the upcoming Legends editions would be named after female racer Elisabeth Junek. The fifth vehicle is expected to be named after her. As for the sixth and final edition and its name, well that is anyone's guess.
However, it seems very possible that it will be named after the automaker's founder Ettore Bugatti.
One thing we do know for sure is that the remaining two Legends editions will be based on the awesome Bugatti Veyron Grand Sport Vitesse. Its 8-liter W16 engine achieves an unparalleled torque of 1,500 Nm from 1,200 hp at 3,000–5,000 rpm, and can accelerate the car from 0–100 km just in 2.6 seconds. The Vitesse was driven to a top speed of 408.84 km/h with the roof down in April 2013, making it the fastest production roadster ever built. A staggering achievement indeed.